AI-driven Application Security Solutions for Multicloud Environments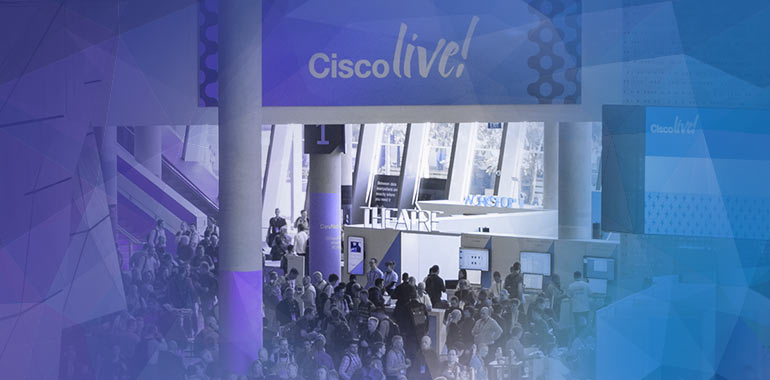 Cisco Live US 2019 is themed "You Make Possible." Stop by A10 Networks to see everything you can make possible with best-in-class security, load balancing and DDoS protection solutions that will help you keep your organization protected against the latest threats. We will be demonstrating:
Centrally managed, secure application delivery with full visibility in multi-cloud deployment
Automated surgical DDoS Defense including wartime escalation and ML-powered Zero-day Automated Protection (ZAP)
Versatile, easy-to-deploy SSL Insight, integrating with OPSWAT MetaDefender (malware detection)
On the Expo Floor: Demos & Can't-Miss Highlights at Booth 3621
Get updates on A10 Networks' latest DDoS Weapons report and threat map, see the latest products, and more:
Demos – Stop by our demo stations and speak with A10 Networks' experts
DDoS: Practical Detection and Defense – Stop by for a free copy of our latest book.
Speaking event: Beyond Simple SSL/TLS Decryption: Multi-Layered Enterprise Security – Join our enterprise security team for deep dive detailing how high-performance decryption enables security infrastructures to stop threats while providing additional, multi-layered, perimeter security to ensure no attacks can make it through.
Monday, June 10, 2:30pm, World of Solutions Theater
See you in San Diego!
You Make Possible amazing things! Come see how A10 Networks can help you expand your possibilities. We'll have daily raffles for a Parrott Drone, a chance to win an Everson PowerBank, nifty swag like fidget spinner pens and safety socks and Ts, and other cool giveaways.
Additional Resources