Blog
Low Latency Application Delivery for Financial Institutions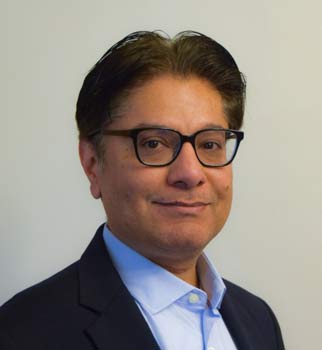 |
---
Catering to the Financial Industry's Application Delivery Needs
Financial institutions have specific application delivery needs, especially those that deal in latency-sensitive transactions and high-frequency trading (HFT), where time truly is money and any delay can negatively affect profitability.
In the financial world, fractions of a second matter. Sluggish infrastructure and poor application performance can make the difference between material gains and losses. This puts intense pressure on financial institutions and HFT environments to process transactions at high rates of speed with low latency and jitter.
And it goes without saying that when financial and sensitive data is involved, security is of the utmost importance.
Low Latency Application Delivery is a Matter of Cost
For businesses where fractions of a second matter and low latency equals cost-efficiency, A10 Networks today broadened its Thunder Series portfolio of hardware appliances to include A10 Thunder® Application Delivery Controller (ADC) 3745, a new application delivery controller designed specifically for financial institutions and low latency-demanding HFT environments.
Thunder 3745 improves transaction speed by reducing end-to-end latency while improving scale and enhancing security and resiliency. It is ideal for mission-critical applications that demand very low latency and low jitter, such as those operating on the Financial Information eXchange (FIX) protocol or other industry protocols.
A10 has a proven track record helping financial institutions build and scale low-latency infrastructure. For example, one large financial customer was able to chop latency by more than 50 percent with A10 compared to their previous ADC provider.
Thunder 3745 delivers a mean latency of 2 to 3 µs (microseconds), a max latency of 4 µs, jitter of 1 µs and supports 128,000 concurrent NAT translations. Thunder 3745 also provides deep packet inspection (DPI) to apply custom logic in selecting the next hop for traffic. Security is further enhanced by adding custom headers, e.g. client-ip (tag 11447), for back-end server to cross validate sender-comp-id with the allowed client-ips and additional tracking and logging. Thunder 3745 also delivers dual network address translation (NAT) services to aid in mobility and hide internal network details. The 3 rack-unit (RU) appliance features SPE with FPGA, 4×10/1GbE and six cores; and the software features high-scale dual NAT, ACLs, DPI, Layer 7 traffic steering and header insertion.
New Thunder Application Delivery Controllers for Every Enterprise
Along with Thunder 3745, A10 today also added a pair of new ADC appliances to its Thunder Series that gives small, midsized and large distributed enterprises an application performance boost: Thunder 940 ADC and Thunder 1040 ADC.
These appliances offer nearly twice the performance at a lower cost than comparable solutions from a leading competitor.
Thunder 940 ADC and Thunder 1040 ADC expand the cost-efficient choices for enterprises and deliver compact yet powerful 1 RU designs that take up less space, consume less energy and require less cooling.
Thunder 940 ADC delivers 10 Gbps of application throughput with 5x1GbE, 4x10GbE and eight core Intel processors; and Thunder 1040 ADC delivers 15 Gbps of application throughput with 5x1GbE, 4x10GbE and 16 core Intel processors.
Thunder 1040 ADC is also available with A10's third-generation SSL processors for best-in-class performance, which in some models delivers up to double the performance of comparable solutions from competitors. The processors offload compute-intensive SSL/TLS processing from web servers with highly secure and compute-intensive standards like Elliptical Curve Cryptography (ECC) with Perfect Forward Secrecy (PFS), to help businesses avoid the inherent performance tax associated with SSL/TLS solutions. The third-generation SSL processors pack enough punch to help businesses address their current encryption and decryption challenges while planning to accommodate future encrypted traffic generated by more modern apps and devices.
Thunder 3745, Thunder 940 ADC and Thunder 1040 ADC are available now. For additional details on Thunder 940 ADC and Thunder 1040 ADC, check out our data sheet.