Handle Financial: Application Delivery in the Cloud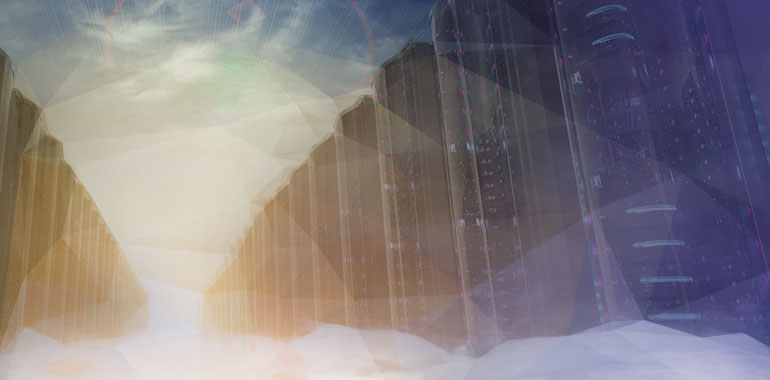 There was a time Handle Financial thought all we could do in the cloud was development and QA work. The idea of moving our electronic cash transaction network out of traditional on-premise systems was sort of a pipe dream (pun intended) – the cloud market just wasn't mature enough.
That's what we thought, at least.
But as AWS gained traction and performance and security improved, moving to the cloud became a real possibility, and a potential competitive differentiator.
All In With Cloud
Fast-forward to today, and Handle Financial is 99.5 percent in the cloud.
At Handle Financial we've built a payment network that empowers users to pay rent, utility bills, repay loans, buy tickets and to much more with cash, and consumers can make payments on their own schedule at more than 17,000 trusted locations including 7-Eleven and Family Dollar stores across the U.S.
A move to the cloud would make us nimbler; more agile. So we started with our databases. It was a smooth transition, so we decided we may as well go all in.
Our cloud journey started on AWS using Elastic Load Balancers. But scaling to such a large volume – we were running 28 ELBs – became costly and we lost some technical capabilities that we depended on, such as being unable to use static IPs, which means partners couldn't white list us. Using ELBs also forced us to sacrifice SSL client-server authentication. And we couldn't manage ELBs individually.
Those limitations brought Handle Financial to the A10 Networks. We had been an A10 Thunder ADC customer previously, and enjoyed it. But we wanted to move to the cloud and eliminate the costs and resource constraints that come with managing and maintaining hardware.
We examined competing solutions from A10 and F5 — we chose A10 because we were able to get all of the features we needed, including SSL authentication, in a cost effective manner and in a shorter amount of time. If we had gone with F5 we'd still be waiting for the solution. Plus, A10 is known for its engineering agility and support, so we were confident they'd be a responsive and consultative partner.
Control and Harmony
We moved all workloads to A10 Lightning ADC and manage them with the new A10 Harmony Controller, which gives us centralized management and analytics for secure application services in any underlying infrastructure — from traditional on-premise environments to public clouds, private clouds and hybrid clouds.
The benefits were immediate.
The analytics delivered by A10 Harmony Controller are a huge advantage. The ability to see analytics on the front end and to have the granularity to look at data per-request is great. The analytics also help us with our retail partners, which typically have older IT systems and have trouble isolating problems on their end. The analytics capability helps us determine where problems occur, so we can work toward fixing them.
Meanwhile, having a SaaS-based controller is also helpful. In our disaster recovery scenario, we run our production facility out of one location with a dozen app servers, software routers and VPN connections. In our other location, we replicated databases. If the need for disaster recovery occurs, we can spin up the app stack on the fly.
Fewer Headaches, Reduced Costs
Overall, with A10 and Harmony Controller, we were able to reduce operational costs by at least one third, and decrease our number of weekly headaches as well.
And leveraging Harmony Controller and Lightning ADC will help us in the future as well. We recently acquired bill payment app, which runs in Microsoft Azure. Harmony's ability to bridge multiple clouds means it can support our AWS environment and this new Azure environment simultaneously. And we can add other clouds, along with traditional on-premise environments as well. That's powerful.