Welcome to the A10 Networks Brand
Brand Guide
Our brand guidelines are here to help you tell our story, no matter which communication touchpoint you work on. This book will guide your ideas so you can tell our story in a consistent and distinctive way. Download the latest version of the guide below. For questions, please contact marcom-DL@A10networks.com.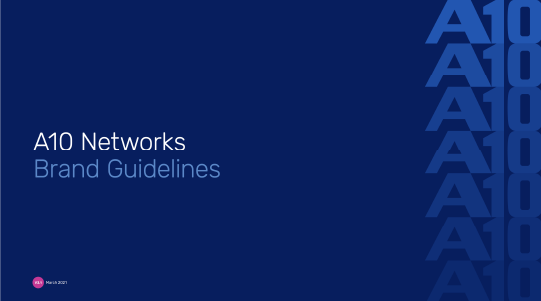 Logos
The trademarks and logos made available in the image library ("Trademarks") are the property of A10 Networks, Inc., and may be used only with respect to A10 Networks' products and services. Permission to use the Trademarks is granted to you only if you agree to use them in accordance with A10 Networks' Terms of Service, Privacy Policy and Trademark Guidelines, and not for use in the promotion of any third party product. If you do not agree to comply with these terms, you are not authorized to download the Trademark files or use any of the content contained made available to you on this page.
Colors
So many tech companies use shades of blue for their identities. We did something different. Our main color is blue, but we introduced magenta into our brand as a secondary color, to help invigorate our identity and help us stand out from a busy landscape.
Color plays a vital role in the A10 branding strategy. Be strategic when using our colors. Be mindful of contrast, legibility. When used right, color could be the most powerful thing. Our color palette is here to help your ideas shine.
Typography
Meet our corporate font — Rubik — a sans serif font with softer, slightly rounded corners. This friendly font does a great job complimenting our powerful logo. Rubik is a Google font, which means it's readily available.
Use Rubik Light for all larger titles, headlines, and bigger blocks of copy. Use Rubik Regular for body copy and all smaller text.
Use Calibri for all Microsoft Office documents, such as PowerPoint presentations.
Written communications are an essential tool in conveying the A10 brand, and consistent typography plays a significant role. Don't use fonts that are not on our brand.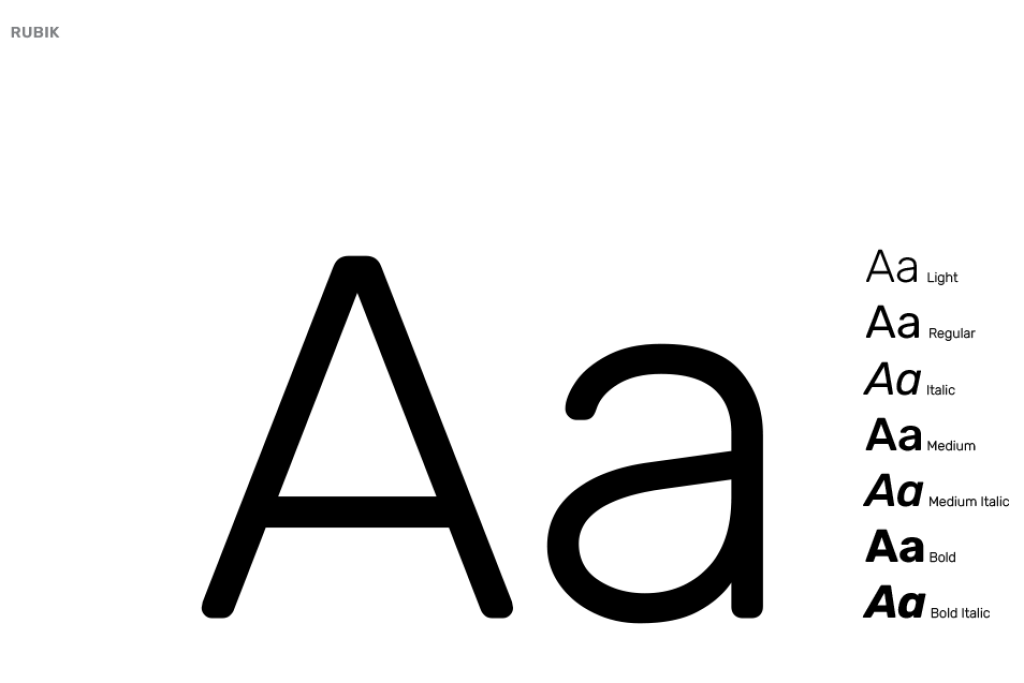 Icons
Our icons are useful in many ways. These icons, with their clean lines and friendly look, compliment our brand very well. Our versatile icon library has many icons from which to choose.
For a complete list of product and form factor icons, please contact A10 Networks corporate marketing at marcom-DL@A10networks.com.