Executive Briefing Center
Collaboration to Accelerate and Maximize Your Ongoing Enterprise Transformation
A Customer Briefing Experience Revolving Around You – the Customer
Solving your ongoing business challenges requires more than just great technology. It requires a collaborative approach to facilitate, and expedite, innovation and measurable, impactful results. That is A10 Networks' goal and mission.
Through the collaborative experiences of the Executive Briefing Center (EBC), we – together as technology partners – explore, strategize and exchange information to help you maximize the value of your A10 Networks solutions.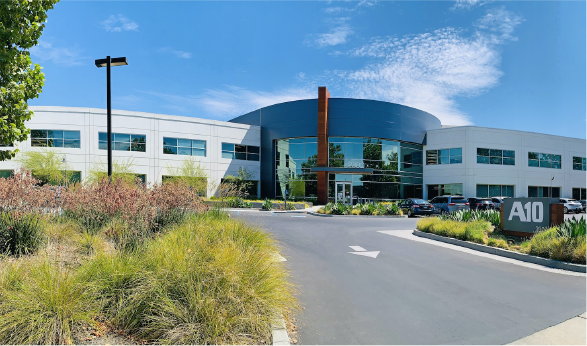 What Benefits Can You Expect from Participating in the A10 Networks EBC?
Networking with A10 subject-matter experts, sales leadership, and company executives

Personalized discussion on your technology objectives, including strategies and solutions for your organization's needs
Demonstrations of cutting-edge A10 technology
What Our Customers Say
"A10 provides a flexible and scalable product with the vision to encompass and support new services in digital transformation initiatives."
— Simon Conway-Smith, Product Architect / Smartpipe Solutions Ltd.
"We recommend A10 due to the quality of the product — both in terms of robustness and the features provided. The quality of after-sales support is another factor that leads me to recommend the A10 Thunder ADC."
— Joao Manuel Felix Lopes, Data Platforms Group Manager / NOS
"Every time I talk to an engineer, a salesperson or technical support engineers, they are always on point with the current threats and issues. A10 provides fast response times. The availability to have an engineer on board during major migrations or work that could be service-impacting, is the major reason why we stay with A10 Networks."
— Thomas Holkenbrink, Systems Architect / Green House Data
"Our experience with A10 has been consistent with their reputation. We have been 100% satisfied with the product. They deliver on what they promise…I cannot think of a single outage or a single issue we have had with the A10 platform. I would have to give it a superior rating across the board for reliability and performance."
— IT Manager, Educational Institution
"We have used the A10 devices for years and are happy with the results, the hardware, and support."
— Scott Schimpf, VP of Technology, Alpha II, LLC
Ready to learn more?
Schedule your visit today.