Dhrupad Trivedi
President and Chief Executive Officer
Dhrupad Trivedi joined A10 Networks in December 2019 as president and chief executive officer. From 2010 to 2019, Dr. Trivedi served in multiple roles as executive vice president at Belden including Tripwire, corporate development, network solutions platform and Trapeze Networks. Prior to this, he held multiple general management and corporate development roles at JDS Uniphase. Trivedi holds a Ph.D. in electrical engineering from University of Massachusetts, Amherst, a master's degree in electrical engineering from University of Alabama and an MBA in finance from Duke University. Trivedi brings global leadership experience across multiple businesses and is passionate about driving leading technology businesses to win by creating value for customers.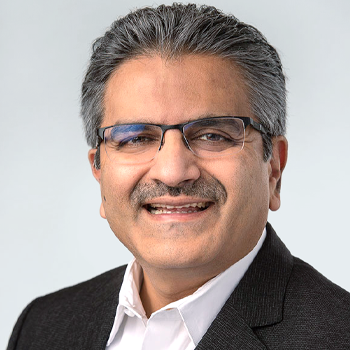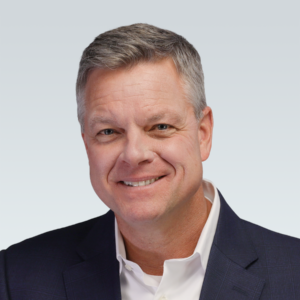 Matt Bruening
Executive Vice President of Worldwide Sales and Marketing
Matt Bruening joined A10 Networks in April 2020 as executive vice president, worldwide sales. Bruening was previously senior vice president of sales at Endgame, a leading endpoint security firm since September 2017, where he built the commercial team that led to the company's rapid expansion and its eventual acquisition by Elastic in October 2019. Prior to Endgame, he led SecureWorks' Americas enterprise teams for over 11 years to record revenue growth, resulting in SecureWorks' $450M annual revenue run rate and its 2016 IPO. From 2001-2004, Bruening was vice president, global sales at Applied Innovation, a publicly traded firm delivering network management solutions to major service providers. His career started at CompuServe Network Services, a managed network services firm, which grew from $40M to $300M in annual revenue, leading to its 1996 IPO and subsequent $1.2B acquisition by WorldCom. Bruening is a graduate of John Carroll University, and holds numerous executive and sales leadership certifications.
Brian Becker
CFO
Brian Becker joined A10 Networks as Vice President and Corporate Controller in 2018 and was appointed CFO in September 2020. Prior to joining the company, Becker served as Vice President, Accounting and Corporate Controller for YuMe, Inc. a provider of brand video advertising software and audience data, from June 2014 to December 2017, and as Director, Revenue and Cost Accounting from August 2013 to June 2014. He also served in various roles within Revenue Accounting at Symantec Corporation, a cybersecurity software and services company, from 2010 through 2012. Becker began his career in public accounting at Ernst & Young, LLP in San Jose, is a certified public accountant licensed by the California Board of Accountancy and holds a B.A. in business economics from University of California, Santa Barbara.
Mikko Disini
Vice President, Product Line Management
Mikko Disini leads product management and product strategy for A10 Networks. Disini joined A10 from Citrix, where he was senior director, responsible for the cloud-native and modernized apps initiative for Citrix ADC (formerly Citrix NetScaler). He founded and grew the Kubernetes solutions, achieving over 200 customer adoptions and wins and drove the technology into new buying centers.
Previously, Disini led product management of Citrix's software ADCs for private and public cloud, growing their adoption through innovation across the enterprise. He also took charge to penetrate mobile and fixed-line markets for NetScaler and ByteMobile (acquired by Citrix) that led to winning business in Tier 1 and 2 telcos.
Mikko holds a BS and M.Engr in electrical engineering from Cornell University.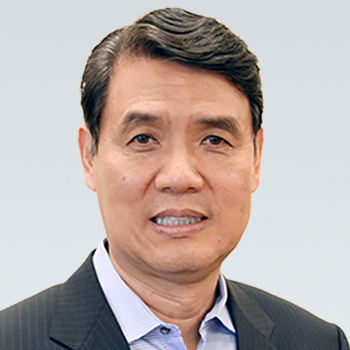 Andrew Kim
Vice President of Worldwide Human Resources
As Vice President of Worldwide Human Resources, Andrew Kim leads the team responsible for strategic people operations, including attracting, developing and rewarding a global workforce and employee engagement. Andrew joined A10 in June 2016 and has assumed increased responsibilities for the HR transformation. Andrew brings over 20 years' experience as an HR leader at publicly-held technology companies including RingCentral, Calix, Marvell Semiconductor, Fortinet, PerkinElmer, and Applied Materials where he led their HR business partners, training, and talent acquisition teams. Andrew holds a B.S. in Business Administration from Morningside College, Sioux City, Iowa.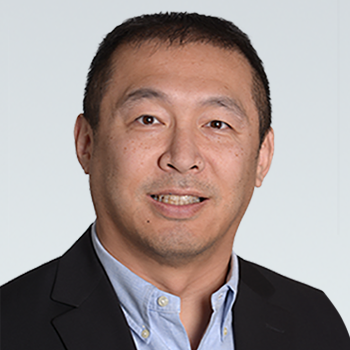 Eric Kwok
Vice President of Worldwide Support and Services
Eric Kwok joined A10 Networks in February 2014 and is responsible for technical support, professional services, training and content development. He has 25 years of experience in the networking industry and has held senior management and technical support engineering positions in a variety of technology companies such as Brocade (through the Foundry Networks acquisition), AT&T, Verizon and IBM. He is also a partner with XF Ventures, a team of former Foundry Networks Executives who provide access to seed capital along with technical help, operational expertise and strategic mentorship to promising business teams and start-ups. Eric holds a BS in Electrical Engineering from North Carolina State University.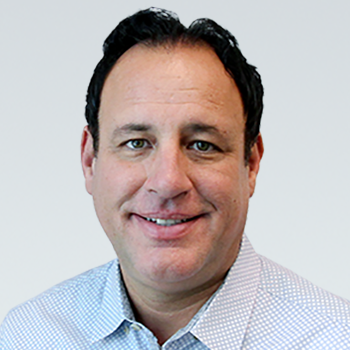 Bret Sloan
Head of Global Operations
Bret Sloan joined A10 Networks in November 2017 as Director of Global Supply-Chain Operations and was appointed as Head of Operations in August 2021. Sloan's global senior management positions span over two decades and bring expertise to the entire value chain. The current responsibilities at A10 include supply chain, demand planning, environmental compliance, real estate, and facilities. Before A10, Sloan has held several senior Operations/Supply-Chain and technical/compliance management positions at Brocade Communications, Foundry Networks, and Silicon Graphics. Operational excellence and continuous improvement initiatives are where Bret Sloan is particularly strong. Bret holds an Electrical Engineering degree (EE) from the ABET-accredited engineering program.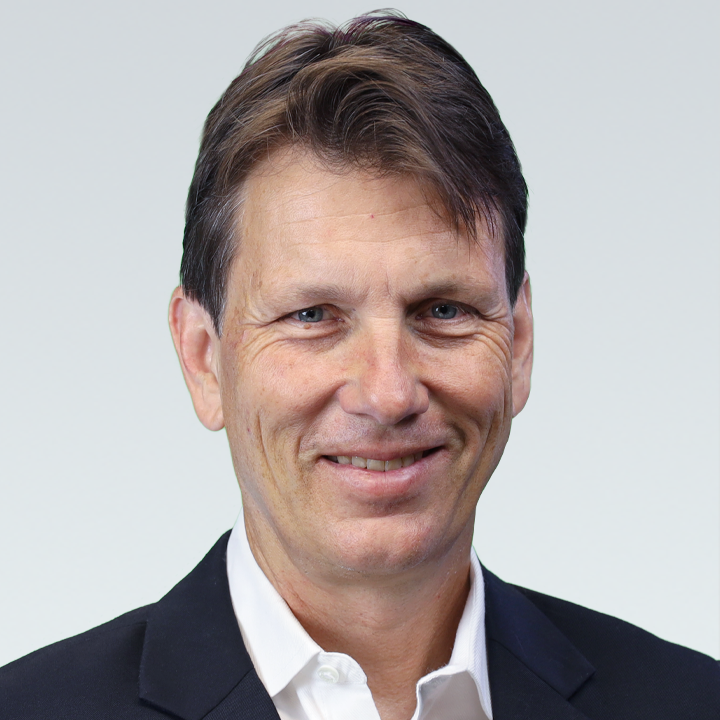 Scott Weber
General Counsel
Scott Weber joined A10 Networks as general counsel, corporate secretary and executive vice president in June 2022. Weber has over thirty years of legal experience, most recently with Workday where he spent three years managing a dedicated commercial legal team in support of the North America large sales organization and Workday's global contracts operations team. Prior to Workday, Weber served as Lumina Networks' general counsel in San Jose, Calif. after relocating from Singapore where he had spent 10 years leading Juniper Networks' Asian Legal department. His work at A10 includes oversight of A10's legal and corporate compliance-related activities. Weber has a JD in law from Southern Methodist University and a BA from Emory University.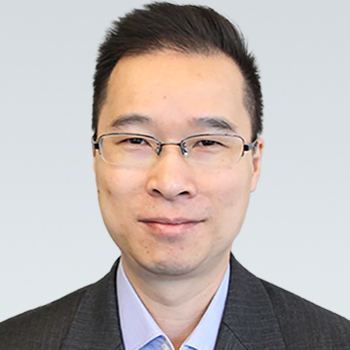 Aris Wong
Vice President of Worldwide Engineering
Aris Wong has been with A10 Networks since March 2011. He leads the global engineering team responsible for architecture and product delivery. Wong has 25 years of experience in developing technology products that have powered the world's most demanding customers' networks and cloud environments. He has contributed over the years as a technical leader, engineering manager and engineering operations leader, and is most recently involved as part of A10 leadership team focusing on building strong talent and expertise in the engineering teams around the world. Prior to joining A10, Wong held senior engineering and management positions at Cisco Systems, Foundry Networks, Brocade and F5 Networks. He holds a B.Eng. in electrical and electronics engineering with first honor from University of Hong Kong, holds 23 patents and was a speaker and panelist at NANOG 42.