Dhrupad Trivedi
President and Chief Executive Officer
Dhrupad Trivedi joined A10 Networks in December 2019 as president and chief executive officer. From 2010 to 2019, Dr. Trivedi served in multiple roles as executive vice president at Belden including Tripwire, corporate development, network solutions platform and Trapeze Networks. Prior to this, he held multiple general management and corporate development roles at JDS Uniphase. Trivedi holds a Ph.D. in electrical engineering from University of Massachusetts, Amherst, a master's degree in electrical engineering from University of Alabama and an MBA in finance from Duke University. Trivedi brings global leadership experience across multiple businesses and is passionate about driving leading technology businesses to win by creating value for customers.
 Matt Bruening
Executive Vice President of Worldwide Sales
Matt Bruening joined A10 Networks in April 2020 as executive vice president, worldwide sales. Bruening was previously senior vice president of sales at Endgame, a leading endpoint security firm since September 2017, where he built the commercial team that led to the company's rapid expansion and its eventual acquisition by Elastic in October 2019. Prior to Endgame, he led SecureWorks' Americas enterprise teams for over 11 years to record revenue growth, resulting in SecureWorks' $450M annual revenue run rate and its 2016 IPO. From 2001-2004, Bruening was vice president, global sales at Applied Innovation, a publicly traded firm delivering network management solutions to major service providers. His career started at CompuServe Network Services, a managed network services firm, which grew from $40M to $300M in annual revenue, leading to its 1996 IPO and subsequent $1.2B acquisition by WorldCom. Bruening is a graduate of John Carroll University, and holds numerous executive and sales leadership certifications.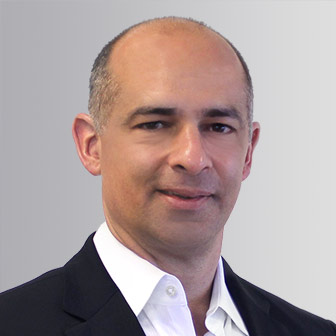 Tom Constantino
Executive Vice President, CFO
Tom Constantino joined A10 Networks in June 2017. Tom brings extensive experience in planning, accounting and operations from global, industry-leading technology companies. Before joining A10 Networks, Tom was Vice President of Accounting and Finance Operations with Western Digital as well as CFO of its HGST subsidiary. Tom's experience also includes the role of Vice President of Corporate Finance at Hitachi Global Storage Technologies and 16 years at Hewlett-Packard in a variety of Finance and Operations leadership roles. Tom began his career in public accounting at PricewaterhouseCoopers in San Jose and holds a B.S. in Business Administration from San Jose State University.
Rob Cochran
Executive Vice President, Legal And Corporate Collaboration, Chief Risk Compliance Officer and Secretary
Robert Cochran has served as our Executive Vice President, Legal and Corporate Collaboration since November 2016, and as our Vice President, Legal and Corporate Collaboration from January 2012 to November 2016. In addition, Mr. Cochran has served as our Chief Risk Compliance Officer since October 2016, has served as our Secretary since August 2004, and previously served on our board of directors from January 2012 to November 2016, and from August 2004 to October 2004. From January 1993 to January 2012, Mr. Cochran was principal of a boutique law firm based in Woodside, California, specializing in serving as outside general counsel to numerous emerging technology companies. Mr. Cochran serves or has served on the Board of Directors of several publicly traded and privately held corporations, and presently serves as Trustee and Chairman of the finance committee for the Marin Waldorf School, a non-profit. Mr. Cochran has a J.D. from Harvard Law School and an A.B. in Economics from Harvard University.


Ganesh Rajan
Vice President of Product Line Management
Ganesh Rajan joined A10 Networks in March of 2020 and brings extensive development and product management experience in high-tech companies including Tektronix, General Instrument, iVAST, Chips & Systems, Cisco, DxContinuum, and Pensa.
Most recently, Rajan was with Enterprise Labs, an innovative venture studio, that ideates, incubates, and operates its portfolio companies including Primary IO and Akridata where he spearheaded partnering with engineering in feature scoping and prioritization, triaging and delivery of innovative products. Throughout his career, he has demonstrated hands-on experience in leading technical engagements that solve customer needs, developing product vision, driving new roadmaps, and partnering with external customers and internal organizations like engineering and sales to achieve business goals.
Rajan earned his Ph.D. in electrical and computer engineering from University of California, Santa Barbara and a B.Tech. in electrical engineering from the Indian Institute of Technology, Madras.
Gunter Reiss
Vice President of Worldwide Marketing
Gunter Reiss has more than 20 years of success in international business development and global sales with technology expertise in the mobile, IP networking, SDN, cloud and IT industries. He has galvanized and established myriad multi-million dollar business alliances and senior level executive relationships with Fortune 500 companies throughout North America, Latin America, Europe and Asia. Gunter joined A10 Networks in 2014 as Vice President of Strategic Alliances, and in 2017 was named Vice President of Worldwide Marketing and Business Development. Prior to joining A10 Networks, Gunter served as vice president of business development and strategy for product area IP & Broadband at Ericsson Inc. in the Silicon Valley. Previously he held senior roles in business, partnership, alliances and strategy development at Ericsson in Austria, Sweden and Texas. He also spent three years in England in senior leadership roles with Damovo and IPC. Gunter served on the board of privately held Skorpios Technologies and was a member of the Sun Microsystems customer advisory board. He received his electrical engineering degree from the Higher Technical School in Vienna, Austria. He is an alumnus of the UCLA Executive M&A program and the UC Berkeley Haas School of Business Venture Capitalist Executive Program.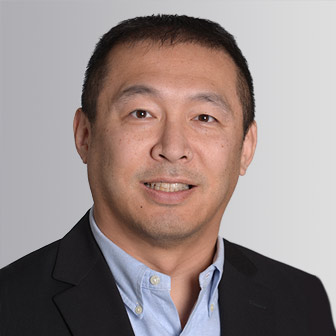 Eric Kwok
Vice President of Worldwide Support and Services
Eric Kwok joined A10 Networks in February 2014 and is responsible for technical support, professional services, training and content development. He has 25 years of experience in the networking industry and has held senior management and technical support engineering positions in a variety of technology companies such as Brocade (through the Foundry Networks acquisition), AT&T, Verizon and IBM. He is also a partner with XF Ventures, a team of former Foundry Networks Executives who provide access to seed capital along with technical help, operational expertise and strategic mentorship to promising business teams and start-ups. Eric holds a BS in Electrical Engineering from North Carolina State University.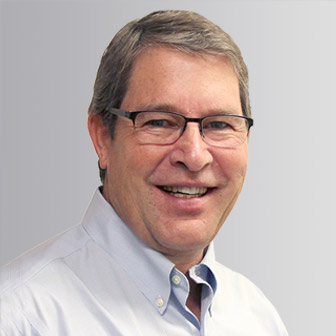 Todd Kleppe
Vice President of Global Operations
Todd Kleppe has been with A10 Networks since 2008. He has 30 years of experience working for emerging Silicon Valley companies. Todd's current responsibilities include demand planning, supply chain, logistics operations, IT and data center infrastructure, global real estate, and facilities. Todd is also responsible for compliance programs, including EAR, FCPA and third-party licensing. Early in his tenure, Todd established A10's initial field operations in EMEA and Latin America. He has held senior positions with Acer America, NEC, Walker, Intellicorp, WaveSplitter Technologies and NextLabs. Todd holds a B.A. from Michigan State University and a MBA from George Washington University.
Andrew Kim
Vice President of Worldwide Human Resources
As Vice President of Worldwide Human Resources, Andrew Kim leads the team responsible for strategic people operations, including attracting, developing and rewarding a global workforce and employee engagement. Andrew joined A10 in June 2016 and has assumed increased responsibilities for the HR transformation. Andrew brings over 20 years' experience as an HR leader at publicly-held technology companies including RingCentral, Calix, Marvell Semiconductor, Fortinet, PerkinElmer, and Applied Materials where he led their HR business partners, training, and talent acquisition teams. Andrew holds a B.S. in Business Administration from Morningside College, Sioux City, Iowa.