Advanced Core Operating System (ACOS)
The open, cloud-ready OS designed for modern applications​
OS with Unwavering Flexibility, Agility and Security
Modern application delivery and performance requires unwavering flexibility, agility and security. These requirements are increasingly crucial as you consider how to address software-defined, open source, cloud and other networking demands.
The A10 Networks Advanced Core Operating System (ACOS) proves its future-proof mettle by providing the agility and efficiency to protect and deliver applications. And with open APIs, our products can work with any standards-based infrastructure.
Why Applications Need ACOS
ACOS features shared-memory architecture to accelerate and secure today's ubiquitous applications. See how it works in this video.
It's Flexible
Because not all environments are the same.
Flexible Form Factors
Physical, virtual and bare metal.
Flexible Consumption Choices
Delivered on-premise and in the cloud.
Flexible Licensing Models
Perpetual, subscription and pay-per-use.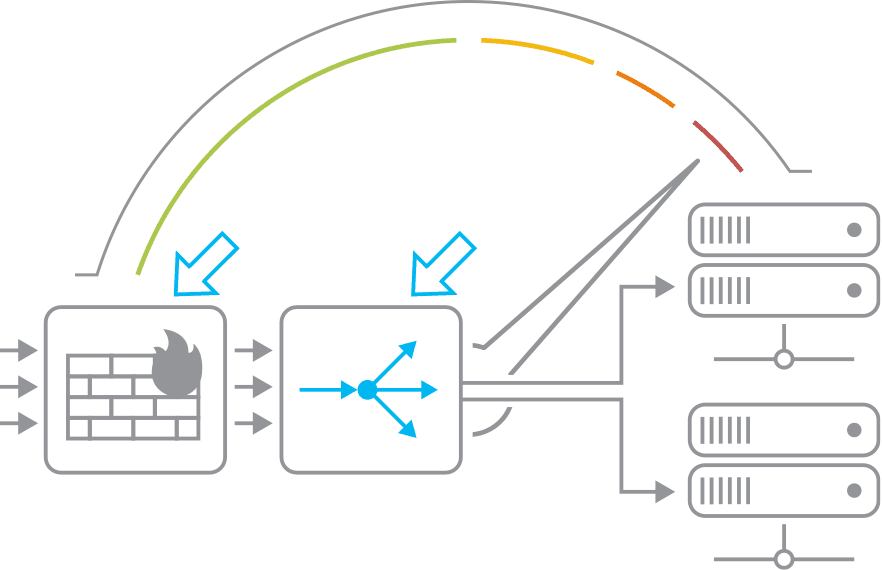 It's Powerful
More processing power per rack unit delivers superior performance.
Faster Apps
Deliver applications and services at amazing speeds.
Efficient Architecture
Powerful multicore, 64-bit design scales efficiency and decouples architecture.
Multi-Tenant Support
Powerful multi-tenancy with more than 1,000 application delivery partitions (ADP).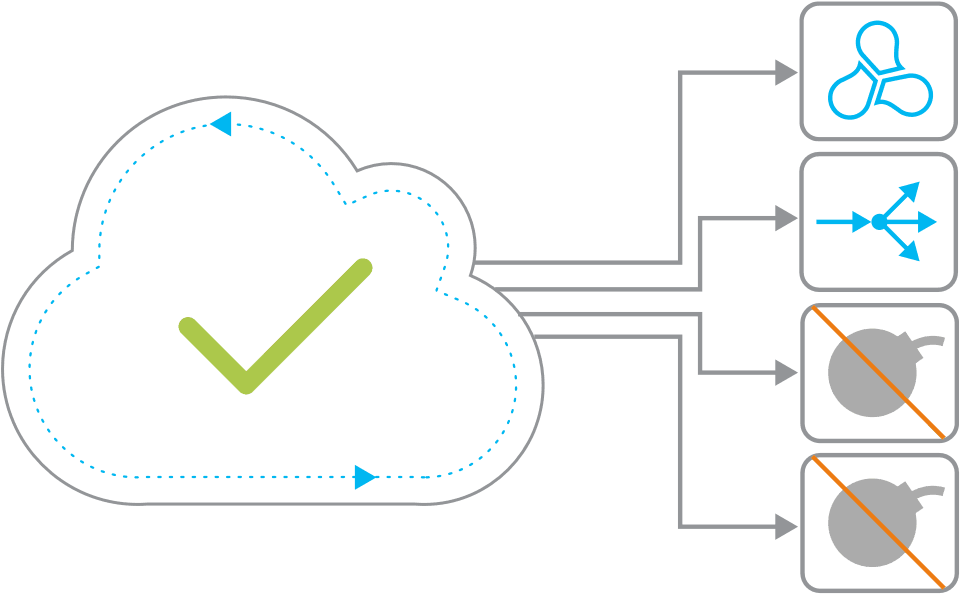 It's Threat Smart
Cyber security for your applications, business and users.
Smart Detection
Intelligently detects threats and cyber attacks, including DDoS attacks and encrypted threats.
Proactive Defense
Blocks cyber attacks before they take root.
Ongoing Updates
Continuously updated via our Threat Intelligence Service to stay steps ahead of threat actor methods.
It's Operationally Superior
Cloud, on-premise and everything in between.
Effective Feature Parity
Enjoy feature parity across all deployment scenarios, including physical appliances, software, and cloud.
Easy Operational Interface
aFleX scripting simplifies the implementation of highly granular policies.
Fully Programmable
Our RESTful API, aXAPI, enables interoperability with third-party tools, services and devices.
ACOS Topology
Deploy in any on-premise or cloud environment via appliance, virtual or bare metal form factors.