Blog
The Bumpy Road to 5G – A Secure Gi-LAN can Help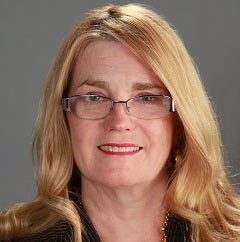 |
---
5G promises higher speeds, lower network latency, a multitude of new IoT applications and, for the mobile network operator – massive disruption in existing network technologies and business models. At stake – $1.3T in new 5G-enabled revenue, with 10X the growth rates of historic mobile network revenues. Battling declining revenue growth with lower profitability, mobile network operators are pursuing this new opportunity, and most are planning on initial roll-outs within the next 18 months.
The 5G non-standalone (NSA) models defined by 3GPP combined with multi-access edge compute provides a path for mobile network operators to upgrade existing RANs to 5G while still leveraging a common 4G core.
But this is still not an easy task. Operators must carefully navigate the bumpy road between 4G and 5G, transitioning to service-based architectures and virtualized infrastructure, while boosting security, improving operational efficiency, lowering costs, and increasing performance, all with lower latency.
Optimization of the GI-LAN can help operators meet all these objectives as they move towards 5G.
Gi-LAN for 5G Traffic Loads
The Gi-LAN functions protect the core elements and define how quickly and efficiently traffic moves through the core. Therefore, it's crucial to have an efficient Gi-LAN architecture to deliver a high-quality 5G service experience. Recent research commissioned by A10 Networks, as well as engagements with seven tier-one mobile operators has validated several key challenges for mobile network operators as they begin 5G-NSA deployments. Here are a few top survey results:
Stronger 5G security is needed: Operators are deeply concerned about increasing security risks from IoT devices, increased traffic, growing efficacy of cybercriminals and the number of potential DDoS weapons that can target mobile infrastructure and the critical new revenue applications. 5G vertical applications that operators are counting on for new revenue will require stronger SLAs.

Survey results: 94 percent of operators surveyed expect 5G traffic and devices to significantly increase security and reliability concerns. Operators rated security as "very important almost equal to network capacity and coverage and view stronger DDoS protection as a critical need. As a result, operators are beefing up protection in the GI LAN portion of the network, as well as other vulnerable network areas, such as roaming, DNS and IMS and providing more granular options against DDoS.

Improved integration and scalability across multiple elements: The Gi-LAN requires multiple functions including firewall, CGNAT, DPI, ADC to work harmoniously together, providing a consistent performance level. As many of these functions have been added incrementally over time, the net result is often a chain of appliances that must be individually scaled and managed. This adds complexity and latency to traffic flows at a time when operators are striving to reduce latency and simplify operations.

Consolidation of these functions into one appliance or instance is a practical response to this problem, and many operators are pursuing this strategy in their initial NSA deployments. Our survey shows 85 percent of operators view consolidation of security and application delivery services is important or very important to reducing latency in the network.

Uneven path to virtualization of Gi-LAN: Gi-LAN elements must work closely together – virtualization of Gi-LAN functions is dependent upon all the other interconnected elements. Not all legacy technologies have progressed equally towards virtualization. They may lack the performance and scalability needed in a software-only solution or they don't provide the interoperability with orchestration systems that is required. As a result, operators often choose to deploy physical Gi-LAN functions in their initial 5G rollout, with a view to virtualization later.

However, overall, network operators report making significant strides toward virtualizing their packet core infrastructures, with close to three-quarters saying they have either completed, nearly completed or are making good progress toward virtualization.

Higher and different performance requirements to support new 5G use case: The network must now support higher throughput, higher session counts at smaller packet sizes and lower latency. Many legacy GI firewalls and GI-LAN elements were designed for high throughput and larger packet size but can't meet the high connection requirements or minimized latency of these high-value applications.

Recent operator selection criteria for 5G Gi-LAN equipment have included these new parameters.
Mobile network operators have mastered the skills needed to build and maintain massive, complex mobile networks. From 2G to 3G to 4G, mobile service providers have successfully managed millions of operational details and technology change-outs and successfully deployed and managed their networks while maintaining high performance. This is a fundamental skill that few, if any, companies outside the mobile operator space can replicate.
But the 5G transformation is more fundamental – success is no longer defined by network technology alone. In 5G, mobile network operators are one part of a larger 5G-enabled ecosystem that includes multiple ICT players. Vertical enterprise applications will take center stage with new large-scale industrial applications and critical IoT, such as telemedicine, public safety and infrastructure. These new commercial applications will leverage multi-access edge networks that include Wi-Fi, fixed broadband, unlicensed spectrum, as well as mobile.
Boosting 5G security and optimizing Gi-LAN can help operators navigate the path to 5G.
For more information on how to secure the transition to 5G, download the white paper, "The Mobile Core Under Attack."