Blog
New Approaches to DDoS Protection Offer Better Security and Economic Scale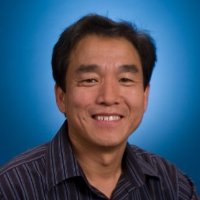 |
---
Distributed denial of service (DDoS) attacks are only going to increase over time and attackers have an ever-expanding opportunity to use new device types, like IoT to mount even larger attacks. Attacks sizes have jumped an order of magnitude in just the last five years.
41 percent of companies surveyed by IDC faced DDoS attacks more than 10 times per year; 3 percent were attacked over 100 times.
Over 20 million total devices have been found to be exploitable as DDoS reflectors.
Enterprises are challenged with detecting and mitigating DDoS attacks in-house and attackers are rapidly adapting their methods to further amplify attacks. And, as the 5G roll-out accelerates, these advanced networks will provide attackers tremendous opportunities to generate massive attacks, potentially at a scale we have not yet see. DDoS defense architectures must evolve at a faster pace.
In its IDC Technology Spotlight, sponsored by A10 Networks, "New Approaches to DDoS Protection Offer Better Security and Economic Scale," IDC highlighted that enterprises are seeking new layers of protection from distributed denial-of-service (DDoS) attacks. Service providers, leveraging new approaches to DDoS protection, are in an excellent position to capitalize on changing market expectations and deliver high-value services as a key competitive differentiator.
IDC noted that A10 Networks entered the DDoS protection market in 2014, rapidly building out a comprehensive DDoS mitigation portfolio of solutions for enterprises and service providers alike. Our DDoS products have been well known in the industry for high-end performance. The report concluded that:
"A10 Networks offers advanced automated DDoS detection and mitigation solutions, capable of high scale, while frequently innovating new capabilities that are required for communications service providers to serve their customers and enterprises to survive the next generation of threats. Such scalable new options may prove to be the difference in tilting the economics of DDoS defense back in favor of the good guys."
For more information on A10 Networks' DDoS solutions, visit the DDoS Protection page.
2022 DDoS Attack Report
Learn about latest developments in the world of DDoS that can help you improve your security posture and protect your resources against devastating DDoS attacks.
Get the Free Report