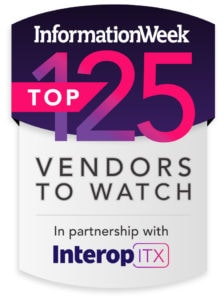 IT infrastructure is at an inflection point. Networking pros are turning their attention away from legacy solutions and eyeing software- and cloud-driven environments that deliver the flexibility and agility they demand.
This new dawn of networking has earned A10 Networks a spot on InformationWeek Network Computing's list of 25 hot infrastructure companies all IT buyers should have on their radar.
"A10 Networks (@A10Networks) originally sold load balancers, but is expanding its capabilities to address application performance and security across clouds and data centers," Network Computing Editor in Chief Susan Fogarty writes in "Who's Hot In Infrastructure? 25 Vendors To Watch."
The article cites IDC's 2016 FutureScape study, which predicts 70 percent of infrastructure spend will be related to digital transformation by 2018, and notes "old-school, legacy architectures can't measure up, forcing IT organizations to look for new solutions."
This is especially true in the networking space, where "networking technology has risen to the forefront as virtual networks and open source options stand ready to replace legacy hardware," Fogarty writes.
Network Computing's list confirms that bridging secure application delivery services across clouds and data centers is disrupting the application delivery controller (ADC) marketplace. Creating that bridge was a key motivator in A10's acquisition of Appcito, a SaaS-based, multi-cloud ADC provider.
"The combination of A10′s legacy on-premises application delivery controller (ADC), the cloud-based software-as-a-service (SaaS) and secure application capabilities inherited from Appcito will allow A10 to bridge the gap and enable customers to make the move more easily to the cloud," eWeek wrote in its coverage of the Appcito acquisition.
Mark Miller, partner at M&S Technologies, told CRN that A10 is "stirring up the marketplace" as it becomes the first cloud-native ADC company.
"We're seeing from A10 a vision to move forward and moving the sales away from their competitors and setting themselves apart,' Miller said. "It's going to be some really new and different offerings that we didn't have before that we can talk to customers about [and] that not many people have."