Blog
GTP Security – Essential for 4G and Evolving 5G Networks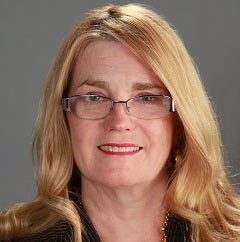 |
---
5G promises higher speeds, lower latency, a multitude of new IoT applications and, for the mobile network operator, massive disruption in existing network technologies and business models. At stake: $1.3T in new 5G-enabled revenue, with 10X the growth rates of historic mobile network revenues. Battling declining revenue growth with lower profitability, mobile network operators are aggressively pursuing this new opportunity. Operators are aware that secure, seamless interconnection with low latency and high speed is essential for a quality subscriber experience that will capture the new industrial and commercial 5G opportunities. And international roaming is now part of a broader business objective for mobile network operator success.
But with this new opportunity also comes higher security risks. Threats to the mobile network have escalated as cyberattacks have grown in sophistication and volume and use lightly protected mobile and IoT devices for their botnets or targeted attacks. With traffic, devices and interconnection partners predicted to surge even more with 5G, operators must strengthen their security postures to protect their own network as well as their subscribers.
GPRS Tunneling Protocol (GTP) has been at the heart of providing seamless interconnection and it is responsible for carrying traffic between roaming or home subscribers and key network interfaces in 4G, 5G Non-standalone (NSA), 5G Standalone (SA), and mobile edge compute architectures.
As traffic, devices and interconnection partners surge, so does the use of GTP – operators must now include a GTP firewall as part of their network security posture now and as they evolve the network to 5G.
The GTP firewall feature-set is included in the A10 Thunder CFW, along with several other key components such as integrated DDoS protection and carrier-grade NAT (CGNAT). This comprehensive and consolidated approach provides best-in-class performance, efficiency and scale to protect the mobile infrastructure, while reducing OPEX and CAPEX costs.
For more information, please download the GTP Firewall for 4G and 5G Mobile Networks solution brief.