Blog
How Service Providers Win: Part 2 – Reduce Costs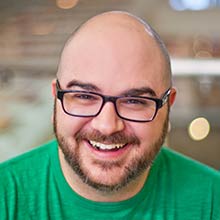 |
---
In this eight-part series, we examine the myriad ways service providers can get an edge over their competition, launch and monetize new services, attract new customers and, ultimately, increase revenue. Essentially, we discuss how service providers can win in this ever-evolving environment.
The adage "it costs money to make money" has never been more truthful than it is today. Service providers, especially, understand that to build revenue, financial investments are key.
But there's a big difference between spending money and investing in the future.
For service providers, the first step to reducing costs is whittling down legacy infrastructure. The bulky old-school boxes taking up too many rack units and draining power are a cost center.
Modernizing and reducing your hardware footprint with more powerful, more compact and more environmentally friendly boxes is the first step toward spending less on the capital expenditure side.
Software-Defined Networking (SDN)
Adopting software-defined networking (SDN) is one way service providers can leverage cutting-edge technologies that, while still relatively new, are already proven to cut costs.
SDN abstracts network elements to create an open environment where network resources can be orchestrated to provide a network that is fast, open, scalable and simple to manage. SDN removes network infrastructure management and control away from physical devices and instead puts it into software.
It solves the ever-pressing issue of scale and empowers you to right-size your networks
SDN networks can be appropriately provisioned, versus the old method of constantly over-provisioning, and are inherently more efficient, consuming less power while boosting scale and flexibility.
The efficiencies introduced by SDN will pay huge dividends, and reduce your costs.
Network Functions Virtualization (NFV)
On the heels of SDN comes NFV, or Network Functions Virtualization.
Similar to server virtualization, NFV decouples network services from the hardware, allowing service providers to move networking components and functions away from dedicated appliances and to host them as virtual machines.
In the end, this means less hardware, fewer devices and lower costs.
Cloud Computing
Then there's the cloud. Moving capacity to the cloud flips the script. It turns IT infrastructure into a consumption model, meaning you pay for what you use when you use it. You no longer have to overprovision to prepare for spikes. With the cloud, you can auto-scale to meet demand and then automatically reduce capacity once that demand normalizes.
A consumption model puts you in the OpEx game, so you no longer have those high-dollar up front invoices to cover as you did in the old-school data center world.
Reducing CapEx
SDN, NVF and cloud are only part of the solution. Where they improve operational efficiency and reduce costs, service providers should also seek out solutions that will help reduce capital expenditures, or CapEx.
Typically, service providers tend to leverage existing chassis routers by adding software modules to line cards versus using a purpose-built platform for CGNAT functionality. This may make financial sense in the shorter term, but as subscribers scale up, they will incur a monstrous CapEx bump as new chassis need to be added to meet subscriber growth – this growth means more capacity, which means more hardware, which means more spend.
Solutions such as A10 Thunder CGN gateways deliver unparalleled value to improve your bottom line, resulting in up to 60 percent infrastructure cost savings in just four years.
At the same time, optimizing hardware and going away from chassis-based solutions can reduce the management demand, meaning instead of putting out fires, your team can be innovating, launching new services and ensuring customers are satisfied. That's a true triple threat.
In the end, that means you're making more money with your network, and your overhead is less. Thus, your revenue per user (yes, your RPU) increases dramatically — and you didn't have to break the bank to do it.
Talk about a win.
To discover first-hand how A10 Networks delivers innovative secure application delivery services for the world's top service providers, contact us today.
Eight Part Series