Blog
How Service Providers Win: Part 5 – Faster Time to Market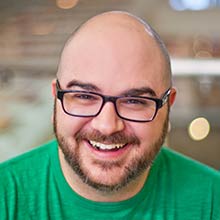 |
---
In this eight-part series, we examine the myriad ways service providers can get an edge over their competition, launch and monetize new services, attract new customers and, ultimately, increase revenue. Essentially, we discuss how service providers can win in this ever-evolving environment.
You want to get to market faster. All service providers do. It's one area where you can gain a massive competitive edge and get a leg up.
Think about it: if you're first to market with a new service, your competitors are left scrambling to play catchup. And by the time they launch a comparable service, you're already moments away from unveiling your next innovation. It's the ultimate advantage.
The adage rings true: if you're not the lead dog, the view never changes.
So how do you hit the market first every time?
One word: agility.
Agility isn't an accident. It's deliberate. And it's imperative.
As a service provider, there are several ways you can achieve agility, which can ultimately put you in the lead when it comes to time to market.
The Importance of Open Source
Time was, traditional application delivery solutions got the job done. You could deliver services to your customers quickly and easily.
But over time, new, more flexible options became available. Open-source standards and tools unlocked the ability to bend and customize solutions to perform how you want.
Adopting open source tools saves you money and makes you nimbler. You're able to build and innovate more quickly, thus you can launch new services swiftly.
Here Comes the Cloud
Then came the cloud. Cloud made worries about scalability and speed a thing of the past. The cloud unlocks the ability to add almost unlimited resources, so you never get bogged down, slowed down or timed out.
Launching new services from and in the cloud is faster than developing and deploying applications on legacy hardware. And the ability to spin up and spin down services on-demand with ease means you're never stuck with not enough or too much capacity.
New Frameworks
Find solutions that enable you to leverage modern frameworks like the cloud, software-defined networking (SDN) and network functions virtualization (NFV).
For service providers, SDN and NFV introduce new efficiencies.
Leveraging frameworks that take advantage of cloud, software and virtualization, empowers operators to offload a lot of the heavy lifting from the networks and in turn reduce costs, create new revenue streams and unlocks the ability launch new services faster, meaning time to market for new services is kicked into hyper-drive.
Modern Architectures
Always be deploying. That's one way to stay ahead of the pack and reach market sooner. Adopting continuous delivery and testing models where code is deployed on a continuous basis, ensures you're building out new services rapidly.
And with the dawn of modern application architectures like microservices and containers, coupled with emerging DevOps principles and tools, your applications are now lighter, snappier and peppier. You can do more with less, and do it faster.
Agility unlocked!
All of this combines to ensure you can deliver services to the market and to your customers on time, every time.  And your competitors will be left scratching their heads wondering "how'd they do that?"
To discover first-hand how A10 Networks delivers innovative secure application delivery services for the world's top service providers, contact us today.
Eight Part Series