Customers Come First and Add Value to A10 Networks' Products and Solutions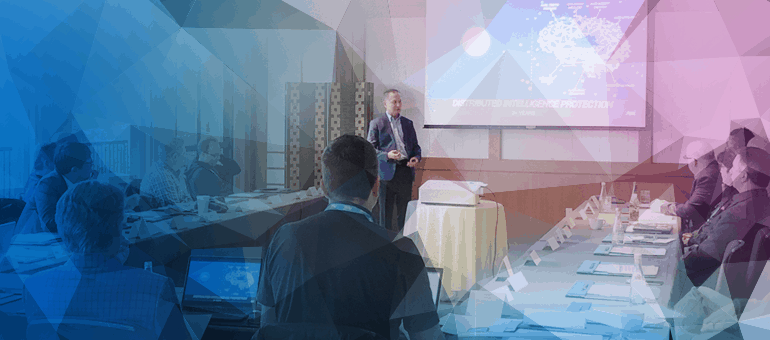 A10 Networks, engaging with our customers not only help them with their business goals, but to hear their feedback and understand their requirements, is key to the success of our business. Our customers are experts in their fields and ongoing dialog helps us set future product direction and bring more innovative products to market.
To facilitate that open dialog, last month, A10 Networks' leadership team hosted a group of IT professionals and thought leaders from several of our customers to join in discussion of how the company can help them succeed. Topics discussed spanned the challenges faced by enterprises and service providers and they tackle the very real security challenges that 5G networks and multi-cloud environments bring to their businesses.
Customers from North America, Latin America and Japan including, Microsoft, IBM, Comcast, NTT DOCOMO, Digicel and others attended to hear from A10 Networks about product roadmaps and to provide feedback to us on how we can improve our products and services.
In addition, we brought in keynote speaker, Joseph Blankenship, principal analyst serving security and risk professionals from Forrester to give his thoughts on DDoS market trends and the current landscape of IT security challenges.
The meeting was a highly-valuable exchange of ideas, challenges and potential solutions to the ever-growing cyber security war. Our ongoing dialog with customers increases our ability to address customer needs and strengthen their security posture.
"These are always very enjoyable because the companies that invest in these types of activities show that they really care about what their customers think," said A10 Networks CAB member, Brian Armstrong, network engineering executive at IBM. "We get a chance to influence the direction in which the vendors go, so it's a good relationship."
"Frankly, it is inspiring to develop trusted relationships with these industry leaders," said Gunter Reiss, vice president, worldwide marketing at A10 Networks. "We'll continue to seek their advice on company-wide initiatives and new product launches, as their insights are invaluable for our growth aspirations."
The positive feedback we received from the members made this CAB an overwhelming success, as many of them noted in this video.
We're excited to plan future events and add new members to our CAB. These CAB meetings ensure our continued learning and growth of our solutions to reflect the industry needs.
Become a member of the A10 Networks Customer Advisory Board:
Influence — guide A10 Networks' strategic direction and the direction of the cyber defense industry as a whole
Access — build strong relationships with our senior leadership team and other board members while adding valuable experience
Education and Innovation — learn about new products prior to release and possibly be invited to beta test new solutions before competitors
If you're interested in becoming a member of the A10 Networks Customer Advisory Board, please speak with your Account Manager for more information. Thank you.