Blog
Community Fibre Overcomes IPv4 Exhaustion with Network Address Translation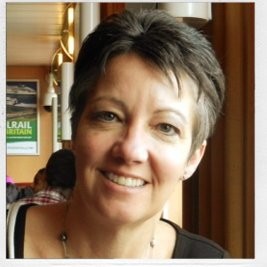 |
---
London fiber-to-the-home provider to preserve IPv4 and fuel 10X customer growth
Community Fibre has big plans for ultra-fast broadband in London. It has already connected 100,000 homes and businesses with fast, affordable fiber, and a £400 million investment will allow the company to reach one million households and businesses by 2023.
"We consider ourselves cutting-edge and fast-paced to deliver the best speed and quality internet to homes and businesses," says Sam Defriez, head of networks at Community Fibre.
Rapid customer growth meant Community Fibre would quickly exhaust its finite resources of IPv4 address pools. Community Fibre's state-of-the-art network uses IPv6 routing for scale and security, but the vast majority of customer devices and internet destinations still use IPv4 addressing.
Before Community Fibre could bring better internet to everyone, it needed to overcome IPv4 exhaustion. Buying blocks of IPv4 addresses on the secondary market is one solution, but it's costly and quality issues are common.
A more sustainable approach is to use network address translation (NAT) to ensure that Community Fibre could continue deliver amazing subscriber experiences as it grew.
Download the case study, Community Fibre Overcomes IPv4 Exhaustion to Connect Londoners.
CGNAT Built for Scale
Community Fibre set out to find a carrier-grade NAT (CGNAT) solution that would support its IPv4 addressing needs now and in the future. It needed a large-scale NAT solution to overcome IPv4 exhaustion that would be operationally efficient as it continued to build out its network.
Defriez worked with A10 Networks and partner, Horsebridge Networks, a solutions provider with deep telecom expertise, as he determined the best way to implement network address translation to fit with the company's objectives and customer premises equipment.
"A10 Networks was amazing at helping us through the right architecture, providing tech support, and loaning devices," Defriez says.
Community Fibre uses A10 Networks Thunder® Carrier Grade Networking (CGN) for high-performance transparent network address translation and protocol translation. With Thunder CGN, Community Fibre has overcome IPv4 exhaustion at scale while ensuring a quality customer experience.
Customers were transitioned to Thunder CGN carrier-grade NAT during the first weeks of the COVID-19 pandemic. "We had done a long proof-of-concept test with several sites, so we had a high level of confidence," he says. "We were supported all the way through by A10 presales and support teams. We did the integration while working from home."
Delighting Customers, Scaling Growth
By using Thunder CGN to overcome IPv4 exhaustion, Community Fibre can deliver an excellent customer experience as people work and learn from home, stream media, and stay connected with friends and family. Fixed IPv4 addresses are reserved for game hosters or others who cannot share a pool of IP addresses.
With a highly efficient way to maximize IPv4 address resources and perform network address translation, Community Fibre can continue its growth trajectory as it works with councils, housing associations, and private landlords to offer gigabit fiber everywhere in London.
'The business case and ROI for deployment was very clear and easily justified based on the difference in cost between volume IP address procurement versus investment in the A10 Thunder CGN," says Defriez.
With carrier-grade NAT from A10 Networks, Community Fibre maximized its finite IPv4 pool and avoided the cost of purchasing IP addresses on the secondary market. With the CGNAT solution, Community Fibre can reclaim 63 IPv4 addresses for each one consumed, which adds to a savings of 12,000 to 15,000 addresses per Thunder CFW physical appliance.
Thunder CGN is high-performance and operationally efficient solution for carrier-grade NAT. A compact physical appliance, Thunder CGN has a minimal data center footprint and allows Community Fibre to break out CGNAT connections to residential sites cost effectively.
Community Fibre can continue to rely on its trusted partners for scalable network address translation as it brings ultra-fast broadband to one million homes and businesses.
"A10 Networks went the extra mile to help Community Fibre overcome IPv4 exhaustion," says Defriez. "A10 Networks understood what we wanted to do, and we felt bought into the solution."
Community Fibre Overcomes IPv4 Exhaustion with Network Address Translation
London fiber-to-the-home provider uses A10 Networks Thunder CGN to preserve IPv4 and fuel 10X customer growth.
Read the Case Study