Blog
MCTV Sustains Growth with Network Address Translation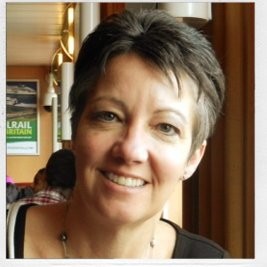 |
---
Family-owned regional broadband provider overcomes IPv4 exhaustion and delivers a great customer experience with CGNAT.
MCTV started 50 years ago as a cable operator. Today, the family-owned company provides advanced broadband internet, digital TV, phone, and security to approximately 55,000 homes and businesses across Ohio and West Virginia.
"During the past few years, MCTV has continued to 'go the extra smile' to communities by expanding into new service areas to provide exceptional service in more local communities," says Michael Robinson, who has been a systems engineer at MCTV for two decades.
At MCTV, the customer comes first. MCTV strives to treat customers the way its own employees would want to be treated. Phones are answered, problems are resolved, and residential customers can enjoy fiber-to-the-home at speeds up to 100 Mbps with no data caps.
MCTV is also among the 60 largest cable TV companies in the U.S.
As MCTV grew by acquisition and expansion of its fiber network, the company noticed a significant resource constraint: A steady depletion of its IPv4 addresses.
"As we continued to grow, we needed more IP addresses," says Robinson. "But the price associated with purchasing IP addresses on the secondary market was not cost efficient for us."
Addressing IPv4 Exhaustion
Robinson set out to find a carrier-grade network address translation (CGNAT) solution that would allow MCTV to continue its growth trajectory. A top priority for a network address translation solution was to continue to deliver on its signature customer service.
MCTV evaluated three commercial providers of carrier-grade NAT and one open-source option. Robinson did his research and consulted with his peers at other service providers in the region.
"When we spoke with other cable operators who face similar challenges with IPv4 depletion, A10 Networks came up repeatedly," he says.
Intrigued, Robinson ran an extensive proof-of-concept test of A10 Networks Thunder® Carrier-Grade Networking (CGN) and then piloted the solution with employees for a real-world user experience.
Pleased with the pilot, MCTV deployed Thunder CGN in its fiber network to support carrier-grade NAT for residential customers. With Thunder CGN, MCTV resolved IPv4 exhaustion while delivering an excellent experience to all customers.
"We wanted to ramp up our carrier-grade networking usage gradually so we could identify which customers needed public IP addresses," says Robinson.
Serious gamers, game providers, and customers who installed their own home security system can experience disruptions when using shared IP addressing.
For those customers, Robinson wanted a simple way to ensure they had the public IP addresses they needed. Robinson worked with A10 Networks on a Thunder CGN configuration that enables customer service reps to remove a subscriber from the network address translation pool through MCTV's billing system.
The transition to a large-scale carrier-grade NAT solution was barely noted by MCTV customers. Ninety percent of residential fiber-to-the-home subscribers go through Thunder CGN, and MCTV has only received a handful of calls from people who needed a public IP address. The migration to carrier-grade NAT was a business and engineering success.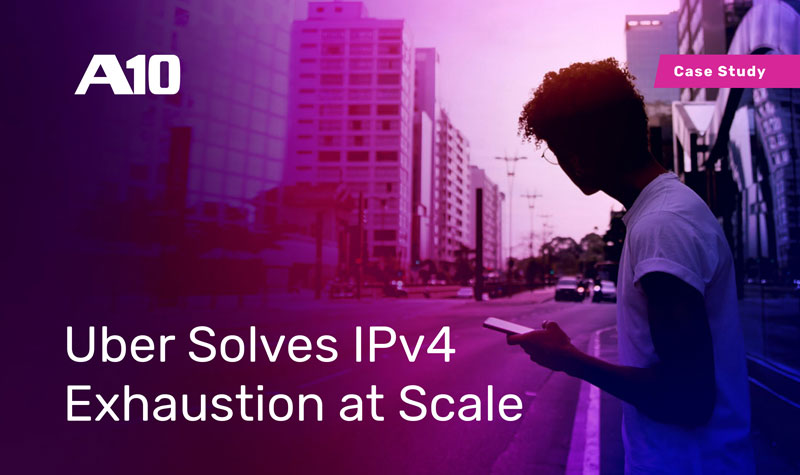 Uber Solves IPv4 Exhaustion at Scale
Uber maximizes finite IPv4 addresses while simplifying service creation and troubleshooting with A10 Networks Thunder CGN for large-scale network address translation.
CGNAT Leads to Business Growth
MCTV has overcome IPv4 exhaustion.
"Every customer behind Thunder CGN gives me 31 IP addresses back," says Robinson. "We've already recovered 155,000 IP addresses, giving us plenty of IP addresses to sustain our growth."
MCTV extended its service area further into southeastern Ohio and West Virginia through acquisition in the summer of 2020.
"With Thunder CGN to address IPv4 exhaustion, we are able to extend our network and allow our company to continue growing in a way that's cost effective, but beneficial for our customers," says Robinson.
MCTV experienced a big spike in subscribers and bandwidth consumption when COVID-19 first spread across the nation. As an active member of the community, MCTV moved quickly to offer free internet to students in its service area. To continue to deliver excellent service while preserving its IPv4 resources, MCTV rolled out Thunder CGN to add carrier-grade NAT capabilities for its cable customers as well.
A Trusted Partnership
MCTV was new to A10 Networks and network address translation solutions, but the partnership was proven through collaboration from deployment to operations.
"I couldn't be happier with A10's customer service," says Robinson.
Don't Be Afraid
Robinson shares his advice for other service providers facing an IPv4 crunch: "Don't be afraid to deploy CGNAT," he says.
"I know of larger companies that have purchased carrier-grade network address translation products but never implemented them because they didn't know how to take the first step," he says. "Grow with the CGNAT product as you move subscribers over, and you'll find you'll be very comfortable with your experience."
Carrier-grade Network Address Translation for MCTV's Residential Customers
MCTV resolved IPv4 exhaustion and continues to expand into new service areas. And MCTV can ensure that critical applications and services are secure and always available.
Read the Case Study