Blog
5G Deployment and Edge Computing Monetization Strategies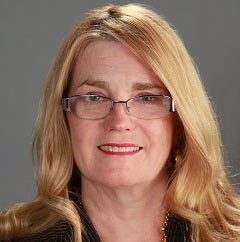 |
---
The May 2020 edition of RCR Wireless News provides a comprehensive overview of the role edge computing will play in accelerating the digital transformation enabled by the rollout of 5G deployments. While typically heralded for its speed and responsiveness, 5G alone cannot drive the revenue-generating services and applications that telcos need to justify their investments in 5G technologies. A successful 5G strategy for service providers needs to incorporate complementary technologies to offer the kind of innovative, real-time services that can also deliver real revenue opportunities.
The optimal way to capitalize on the ultra-low latency response times 5G promises is to bring together fifth-generation cellular technology and multi-access edge computing (MEC). Such a combination is critical to enabling real-time services like vehicle automation, precision robotics, tele-medicine, industrial AI applications, mobile virtual and augmented reality, and more. It's the key to successfully monetizing 5G-driven services, and it's also driving substantial growth for the edge computing market.
The Role of Multi-access Edge Computing in 5G Service Revenue Generation
By dramatically reducing the delay between action and response, low-latency 5G is giving rise to a broad array of new services that enable connected consumer experiences. However, just getting consumers to buy faster mobile broadband will not be a big enough payoff. The opportunity for telcos to generate big revenues will come via enterprise enablement. That is, giving service providers the power to create and sell new, high-speed services and applications designed to transform vertical industries — from healthcare and energy to retail and logistics. That's where multi-access edge computing comes into play. By extending functions like compute and storage typically hosted at centralized data centers out to the network's edge, the latency benefits of 5G can be fully leveraged. Distributed computing is required to effectively run real-time applications when data is moving with single-digit millisecond latency.
So, Where's the Mobile Edge? It Depends.
MEC moves compute out of the data center to bring it closer to where applications are running. Exactly where depends on the type of service and the unique footprint of a service provider's infrastructure (i.e., co-location facilities, macro radio sites, and base stations — both standalone and pooled). As a rule of thumb, the more latency dependent an app is, the closer compute (edge) should be to the user, be it human or machine.
For an enterprise, the edge is typically at the organization's facility. Here, a mobile operator might consider moving the edge outward and deploying elements of its infrastructure in a manner to meet a customer's specific real-time, data-crunching needs — provided, of course, the financial implications are positive. For consumer apps (e.g., gaming) leaving compute at existing sites suffices to deliver all the latency benefits of 5G.
To date, the edge has been on the transmit side of the radio link, often as far out as a radio site. But as devices become more powerful and smart, some, such as those with on-device AI, are being called into service as an "Ultimate Edge" — an edge that resides on the user side of the radio link but not necessarily on handsets.
Innovative, new smart-edge devices (Ultimate Edge) that reside on the user side of the 5G radio link enable users to bypass the internet bottleneck and, without a smartphone, connect directly to enterprise networks, AR/VR devices, HD cameras, gaming consoles, and other connected technologies via the cloud.
MEC Product Development: A Work in Progress
Telcos realize that significant revenue-generating opportunities will come to fruition with the creation of highly differentiated, real-time 5G services. Such services are too immersive and data-intensive to be run out of centralized data centers. A new mobile architecture is required, and edge computing is playing a leading role.
In terms of investments and product development, the market is currently in a strategy and proof-of-concept phase. While trials have been run in a few large mobile markets, MEC is still a work in progress. Nevertheless, areas of consensus are emerging among the main cloud and IT providers that service enterprise and telco markets. Primarily, it's agreed that in order to meet the specific needs of vertical industries, a broad-based ecosystem needs to work collaboratively to develop solutions that incorporate cellular, compute, and IoT. Additionally, since real-time services and automation require millisecond response, AI-based decision making will play a big role. And that requires data processing as close as possible to the data source.
Finally, to augment the scalability of centralized clouds with more proximate geo-location data, edge clouds will become increasingly common. Ultimately, cloud services may extend deep into the enterprise, bringing the cell to the edge of the telco network — and giving vendors a profitable opportunity to sell edge compute to mobile operators who, in turn, can sell it their customers.
Key Players in the Multi-access Edge Computing Ecosystem
The RCR Wireless News report looks at major edge computing developments coming from key players in the market:
Dell Technologies
Launched a variety of edge products for operator and enterprise needs, including ruggedized units designed for deployment in challenging environmental conditions and modular data centers.
Collaborates with system integrators to develop CPE edge solutions that simplify site connectivity and virtualized network management.
Leverages an ecosystem approach to accelerate the deployment of multi-vendor, open-source service provider solutions, including those for multi-access edge computing, IoT, and telco cloud (the Dell Virtual Edge Platform family).
IBM
Initiated the IBM Edge Ecosystem to develop open-standards, cloud-native solutions for carriers and enterprises that can be deployed and autonomously managed at the edge at massive scale.
Focuses on developments for moving data and applications seamlessly between private data centers, hybrid multi-cloud environments, and the edge, enabling customers to act on insights closer to where data is created.
Released a range of edge products, apps, and services, including IBM Edge Application Manager for operating AI, analytics, and IoT workloads, and IBM Telco Network Cloud Manager for automated orchestration of virtualized network functions.

IBM sees the core MEC value proposition as the ability to process data in near real time, primarily data collected from IoT devices ranging from HD cameras and motion sensors to drones and manufacturing robotics. Enabling the edge through a combination of distributed and centralized computing resources is a key part of the solution for reducing 5G complexity.
Microsoft
Supports 5G applications at the network edge with two new releases: Azure Edge Zones connect directly to 5G networks to enable immersive, real-time experiences that require ultra-low latency, and Azure Private Edge Zones comprise a private LTE/5G network combined with on-premises Azure Stack Edge.
Offers a cloud that extends to the edge, with consistency across operating models, development environments, and infrastructure stack.
Works collaboratively with mobile operators to integrate edge computing capabilities with 5G networks and Azure cloud services (AT&T is one of Microsoft's major 5G partners).
A10 Networks' Role in MEC and 5G security
A10 Networks sees 5G as many things, among them an exercise in managing complexities. MEC is an additional item on that list, albeit one with a very direct link to service revenues. The company is working with several operators, helping them develop mobile edge computing infrastructures that minimize complexity. The objective is to optimize investments in each edge site in a fashion that clears a path to service revenues. In developing MEC deployment strategies, A10 focuses on overcoming three common obstacles:
Space and power constraints — scalability disappears as the number of sites increase while moving to the edge. Operators need to virtualize functions and consolidate functionality via both form factor and software-related efficiencies.
5G security vulnerabilities — more equipment in more places makes for an increased attack surface, particularly for DDoS attacks. Accordingly, each edge location needs monitoring and protection.
Operational complexity — addressing space and power constraints and 5G security issues brings additional complexity and costs to an already complex situation.
A10 Networks helped SK Telecom achieve 5G success as they deployed MEC nodes to support service clusters defined by geographic, demographics, and usage characteristics, thus closely aligning resource investments with revenue opportunities for each service offering.
Read the Report
Download 5G and Edge Computing: Deployment and Monetization Strategies to learn more. In summary, 5G initially focused on providing an enhanced mobile broadband experience to consumers with compatible handsets. As adoption grew, 5G deployments evolved to support real-time enterprise services and applications that have positioned it to underpin digital transformation. As it relates to telcos, multi-access edge computing has emerged as the key to monetizing the differentiated services enabled by 5G.
By extending data center functionality out to the edge of the network, the latency benefits of 5G deployments can be fully realized. So, it's no surprise that leading market analysts see edge computing as a sizeable and quickly growing segment:
Gartner projects that 75 percent of data will be processed at the edge by 2025
MarketsAndMarkets projects growth from $2.8B (2019) to $9B in 2024
By 2025, EMR sees the market hitting $11.6B, while Valuates Reports sees edge generating $8.85B