The Industry's First 100 GbE Application Delivery Controller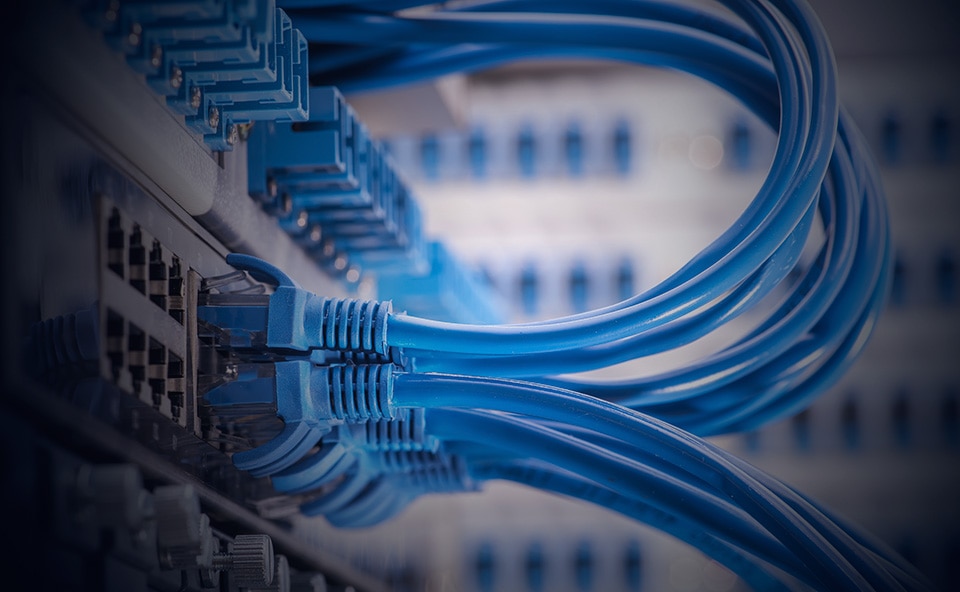 A10 Networks today launched four new Thunder Series models, including the industry's first 100 GbE capable Layer 4 load balancing and Layer 7 load balancing Application Delivery Controllers.  Explosive data growth is driving demand for capacity across networks. To address the increased bandwidth requirement, network operators are evaluating high bandwidth options while consolidating links to capture OPEX and CAPEX benefits. In the context of this high demand the maturation of 100 GbE technologies is timely – standards are ratified and price points are becoming more compelling. As a result 100 GbE is becoming deployment ready in mainstream networks.
Crehan research estimates that 100 GbE and 40 GbE in data center will have a 100% CAGR over the next five years. Moreover, recent form factor innovations provide increased connectivity options Lastly, the price point of 100 GbE transceivers is now stabilizing at two to three times multiple of 40 GbE technologies. According to an Infonetics research report on 100 GbE adoption, this multiple resonates with majority of the customers surveyed. Overall, industry analysts expect a higher rate of adoption eventually for 100 GbE given the logarithmic jump in bandwidth from 10 GbE.  Service providers have already widely adopted 100 GbE in their long haul and core transport networks. In the data center, 100 GbE is at an inflection point. Growth in data center capacity and rates, new types of mobile devices, and an increasing number of applications are driving data center operators towards increased bandwidth. Multiple data center switch vendors have launched products that bring 100 GbE technologies to the market in the past two years. As the data center operators design to architect the new 100 Gb Ethernet capabilities it is critically important to ensure seamless integration of application networking services to maintain service-level agreements (SLAs) and compliance. IT organizations have to ensure application availability, agile service delivery and network security as they scale to meet the new infrastructure targets.
We at A10 Networks remain committed to delivering continuous innovation to our customers to help them stay out in front of the growing pressure on their networks. In line with this vision we designed and built the new Thunder series of network appliances.  In addition to delivering the industry first 100 GbE ADC the new mid-range and high-end models expand the company's line, offering even greater price/performance to customers seeking to scale and secure the most demanding networks. The A10 Thunder® Application Delivery Controller (ADC) product line in built upon A10's Advanced Core Operating System (ACOS®) platform, with Symmetric Scalable Multi-Core Processing (SSMP) software architecture. ACOS is inherently flexible because it is software-based. This makes it possible to constantly evolve and expand the feature set to address new market needs and deliver products that can be used to address emerging infrastructure requirements such as the 100 GbE ADC.
With the new additions this week, A10 strives to deliver increased value to its customers through continued innovations: delivering agility at reduced cost of ownership. The new offerings – Thunder 4430(S), Thunder 5430(S)-11, Thunder 5630 and Thunder 6630 – deliver higher performance through a design based on combination of next-gen faster CPUs, higher throughput FPGA ASIC and a choice of high performance SSL options.
The improved CPU specification provides industry-leading Layer 4 and Layer 7 CPS performance for resource intensive operations.
Higher density SSL options provide a choice of up to quad chip configuration, more than doubling the SSL performance while delivering design flexibility.
In addition to the industry first 100 GbE capability, customers can leverage 40 GbE for next gen ADC designs.
Power consumption numbers are improved as a result of the next gen CPUs in addition to the lower number of the latest FTA chips.
The Thunder 5630 provides High Security Model (HSM) card delivering FIPS 140-2 certification.
All the products come with platinum rated power supplies; the redundant power supplies are the same kind as primary power supplies simplifying the sparing inventory logistics.
Also, the form-factor for two products has been shrunk (20% in depth), packing more performance in a smaller footprint.
Finally, the tamper-detection feature ensures that the products can be safely deployed to build a secure infrastructure.
Key product links