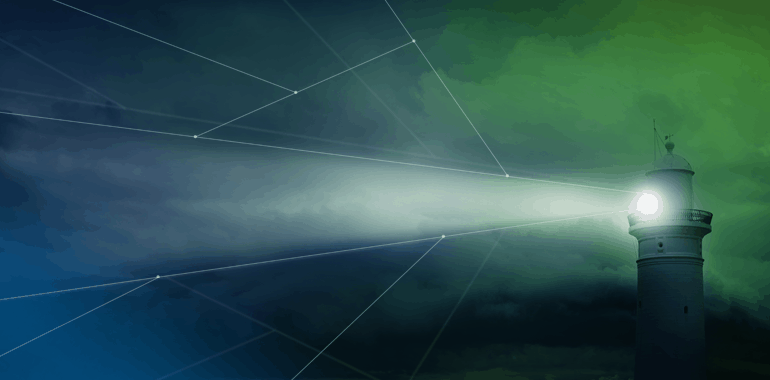 Don't assume you are immune from cybersecurity risks. There is no silver bullet when it comes to SSL encryption.
It takes the collective efforts of leading technologies to help enterprises stay a step ahead of the latest sophisticated threats against your networks and your critical data.
As more companies embrace encryption technologies to protect sensitive data, you need to be aware of threats that can hide in encrypted traffic.
The Growth of Encryption
The use of SSL encryption is exploding. According to a November 2016 report from security research and testing firm NSS Labs, SSL/TLS encrypted Internet traffic grew 90 percent year over year from July 2015 to July 2016. NSS Labs predicted that 75 percent of all Web traffic will be encrypted by 2019.
But encryption introduces a new network blind spot. Threat actors can use encryption to conceal malware and other nefarious traffic. Businesses require solutions that expose these threats, without performance degradation.
Customers across all verticals need solutions that deliver increased visibility and mediation of threats that can hide inside encrypted traffic and networks, as well as provide deeper context around threat traffic, sneaking past networked defenses undetected. Improved visibility and mediation leads to more thorough investigations and log analysis during and after an attack.
A Partnership for Visibility
A10 Networks and Fidelis Cybersecurity collaborate to help customers gain visibility into encrypted network traffic to root out any threats that may have previously gone unnoticed.
The joint solution combines A10's Thunder SSL Insight (SSLi) encryption visibility technology with Fidelis Cybersecurity's Deep Session Inspection solution to provide deep insight into network sessions by discovering and preventing the advanced tactics used by today's adversaries – such as exploits and malware embedded in content – that other solutions miss.
It works like this: A10 Networks decrypts the traffic and Fidelis Cybersecurity analyzes it across all ports and protocols. When a threat is detected or prevented, Fidelis provides validated, context-rich alerts so security teams can immediately resolve threats without having to wait days.
To learn more about how A10 Networks and Fidelis address customers' encryption and security needs, check out this video with Gunter Reiss, A10 Vice President of Strategic Alliances, and Kurt Bertone, Fidelis Cybersecurity Chief Technology Officer:
For more information on our joint offering, please read the press release.