Look Who's Talking! Security Experts Share Their Views at A10 Networks RSAC 2019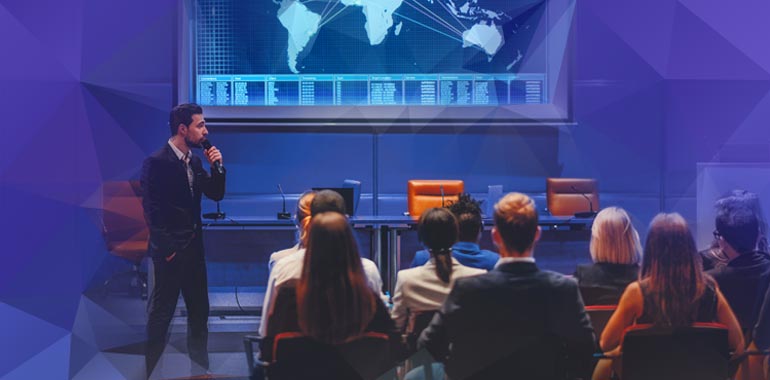 See A10 Networks' New AI-Driven Network & Application Security Solutions
RSAC 2019 — Booth #S1653
Be sure to join us at RSAC 2019 to learn all about future of security, automated app defense, escalation of DDoS attacks, hidden threats in SSL traffic, defending mobile networks and cloud, and emerging threats on the horizon.
Come see what they have to say at Booth#S1653.
A10 Networks' cybersecurity experts and security alliance partners will hold informative briefing sessions at our booth touching on trending threats and the latest solutions for protecting networks, applications, and infrastructure. Attend these deep-dive sessions for your chance to win one of many prizes, including an Emerson Powerbank:
Who, What, Why, Where, and How Of DDoS Attacks – Don Shin, senior product marketing manager, A10 Networks
Is Your Enterprise Perimeter Equipped to Defend against Modern Cyber Attacks? – Babur Khan, technical marketing engineer, A10 Networks
How to Ease Management and Security Across Multi-cloud and Datacenters – Almas Raza, product marketing manager, A10 Networks
Five Critical Steps for Preparing for the Next DDoS Attack – Don Shin, senior product marketing manger, A10 Networks
DDoS with A10 Networks, Ansible and FastNetMon – Eric Chou, principal software engineer, A10 Networks
Solving Detection and Response Challenges for Encrypted Network Traffic – Tim Roddy, VP product management, Fidelis Cybersecurity
A10 Networks and McAfee: Leave No Stone Unturned – Jamie Chui, senior manager, Security Innovation Alliance, McAfee
A10 Thunder SSLi and OPSWAT MetaDefender: Preventing Malicious Data Flowing through Encrypted Traffic – George Prichici, director, product management, OPSWAT
An Automated and Cloud-based API-centric Approach to DDoS Protection – Raphael Maunier, co-founder, Acorus Networks
Hyper-scalable Volumetric DDoS Protection – Joseph Krenson, technology sales, North America, Flowmon
DDoS Defense Certification – Andrew Shoemaker, founder and CEO, NimbusDDOS
Delivering High-visibility Firepower IPS and Advanced Malware Protection – Doug Hurd, security technical alliances, Cisco
Getting Inside the Attacker's OODA Loop – Tom Burns, Founder and CEO, ThreatStop
We look forward to seeing you at the show!