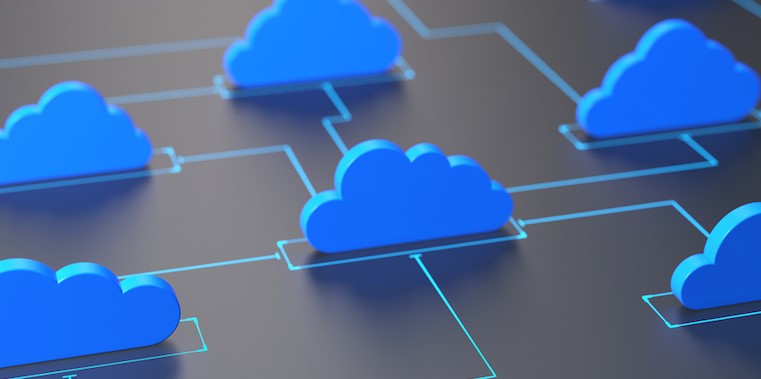 The deployment, orchestration and management of applications in a multi-cloud environment traditionally required myriad disparate tools, thus often slowing cloud application deployments to a crawl and adding extra costs.
Meanwhile, application teams were left examining which functions to offload to their application delivery controller (ADC) to expedite the development and rollout of their cloud solutions.
Despite the burden of learning how to use cloud specific tools and manage them across several environments, 85 percent of enterprises say they have a multi-cloud strategy, according to a recent RightScale report.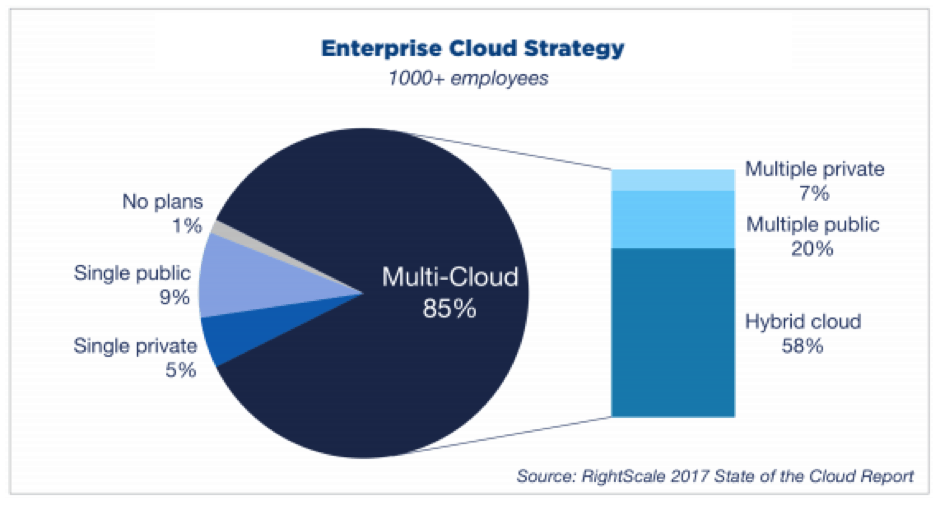 Today, A10 Networks is pleased to announce that A10 Lightning ADC and A10 Harmony Controller now integrate with Cisco's CloudCenter (formerly CliQr), an application-focused cloud management platform that helps in the secure deployment and management of applications in on-premise data center, private cloud or public cloud environments. A10 Thunder ADC is also integrated and available for customers via Cisco CloudCenter.
Cisco CloudCenter allows for orchestration of separate infrastructure tasks into a single workflow and integrates existing automations to ensure previous work is not wasted. CloudCenter has built in plug-ins for OEMs like Cisco and VMware so customers can avoid starting over from scratch.
Where CloudCenter enables application orchestration, deployment and management across environments, A10 Lightning ADC provides advanced traffic management features, application security, and granular, per-application analytics to significantly reduce the burden on application owners; and A10 Harmony Controller helps administrators centrally manage and apply fine-grained policies in a distributed application delivery environment.
This integration delivers the maximum benefits of cloud load balancing and gives customers another option to manage their applications securely across their on-premise and cloud environments.
Customers can take advantage of this collaboration with Cisco via a simple download. Just download the integration module directly from the CloudCenter community site and install it in an existing CloudCenter environment. Customers will be able to model the Harmony Controller and the Lightning ADC as part of their application profile and deploy it across their preferred cloud environments.
The Harmony Controller APIs empower users to automate the full process of configuring the ADC, so they can be deployed and configured along with the application.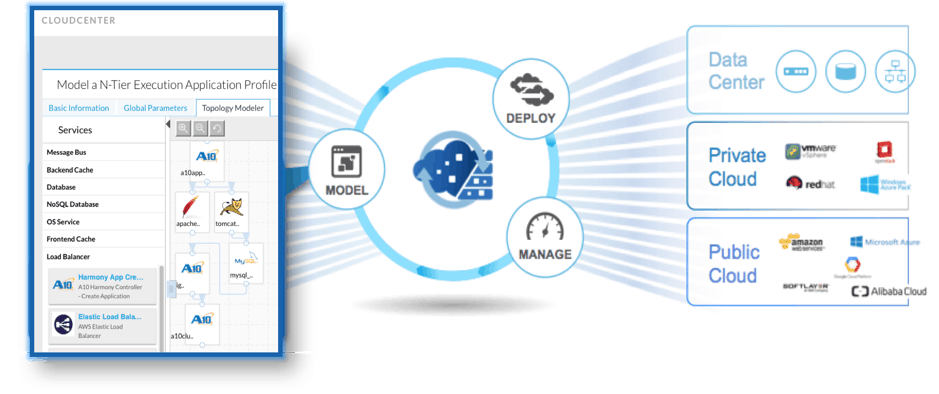 To learn more about how A10's hybrid solution offering and Cisco CloudCenter work together, please visit us at booth No. 813 at Cisco Live this week in Las Vegas.
Can't wait until Cisco Live? You can request a free 30-day trial of Lightning ADC today. Be sure to mention that you are interested in the CloudCenter integration module.