Blog
In the Super Bowl of 5G, Speed and Security Matter the Most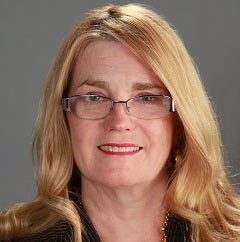 |
---
The Super Bowl was a few days ago. It has become a global event with over 100 million viewers and advertising revenue up to $5.6M for 30 seconds. The American game of football is played in increments of 10 yards gained in four downs – requiring consistent, high performance of the offense and defense – but the win (or loss) is usually defined with a few spectacular plays that make the highlight reel and become the basis for future discussion by fans and pundits. That one long pass…. the missed tackle…. the bad call…. the coaching decision in the heat of the competition that turned out to be the deciding factor. It's those moments that are remembered and define success and overshadow what was otherwise a superlative athletic performance.
With 5G, mobile operators must feel like they are in a 5G Super Bowl. In our Secure What Matters video (below), we highlight a few potential, critical 5G moments and ask operators the question that haunts senior executives: "Will your network perform when it matters most?" Billions of investment dollars and years of consistent, reliable mobile network availability could be quickly forgotten if a critical 5G-enabled mobile application such as public safety, connected cars or remote surgery gets disrupted or impaired or doesn't respond as quickly as needed during a network attack. These moments must showcase the highest performance and security in the network even as operators are laying out their 5G game strategy.

Secure What Matters
Operators are faced with a multitude of game-changing decisions
The game of 5G is unrolling faster than expected. By EOY 2019, over 348 operators in 119 countries have announced they are investing in 5G, according to the GSA . There are now 61+ commercial 5G networks in 34 countries. As mobile operators push to define, deploy and commercialize their 5G networks, they must balance many competing priorities of cost, revenue and capability and technology. Ericsson estimates that the global digitalization B2B opportunity across industries enabled by 5G is expected to exceed $1.5T by 2030, of which $700B is addressable by mobile operators. To capture their share and move up the value chain, operators need to carefully prioritize which areas to target and when to launch applicable services. Operators will need to compete against established ICT players in that market segment and address the speed of adoption and disruption in each industry, geographic differences and application complexity. Here, network performance and security matter even more as operators carve out their place in this new ecosystem.
At A10 Networks, we think security and performance matter in 5G. We understand the critical service provider requirements and build our technology with agility, high performance, availability and 5G security – protection against the network availability threats that matter the most to service providers. We tackle the two most pressing concerns for mobile network operators – performance and security – as the networks transition to 5G, and service providers work to contain costs and create new revenue. The A10 Orion 5G Security Suite is built for carrier-class performance, with industry-leading performance and scale for virtual and cloud-native architecture. Combining industry-leading DDoS protection and detection, CGNAT and firewall capabilities with deep packet inspection and intelligent traffic steering, the A10 solution allows operators to cost efficiently secure the entire network while providing security options for network slices.
A10 Networks helps you succeed in the game of 5G.
Secure what matters with A10 Networks. For more information, visit, www.a10networks.com/5G
What's the Status of 5G Globally?
As 5G gains greater momentum, it's proving to be a more impactful technology than previous cellular generations — a technology that has the potential to change the way we approach everyday life in many ways. Moving forward, however, we can expect to see 4G and 5G networks co-exist for years to come. Regardless, we are seeing global 5G deployments happen at a much faster rate that previous generations.
Download the Report