DDoS Weapons Tracked By A10 Networks:
Approximately 12.5 Million Unique Source Addresses
In this report, we share a unique insight into DDoS attacks by providing details into relevant tools and weapons utilized, their global distribution and the vulnerabilities of exploited servers, to help you improve your organization's security posture.
DDoS attacks continue to grow in frequency, intensity and sophistication. However, the delivery method of using infected botnets and vulnerable servers to perform crushing attacks at massive scale has not changed. Download the free report to learn more.
DDoS weapons reports extracted from A10 threat intelligence data.
Top DDoS Weapons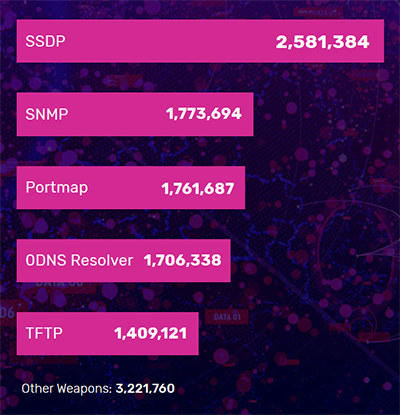 Top Hosting Countries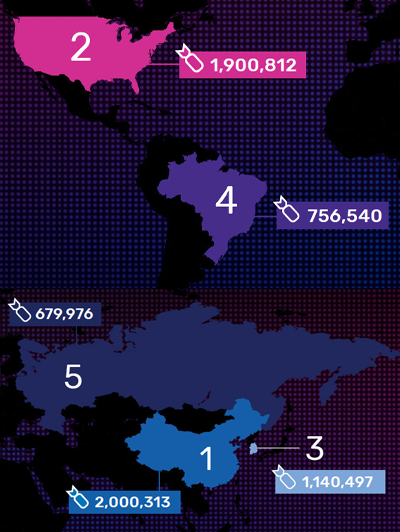 Top Hosting ASNS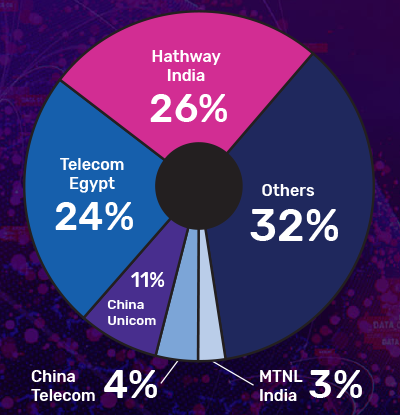 Please fill out the form below for free access to The State of DDoS Weapons.
By clicking the "View Report" button, you are agreeing to our Privacy Policy.