They're wrong! You can go home again.
What do these images (Root beer floats, Crocs, Jolly Ranchers, and ViaWest) have in common?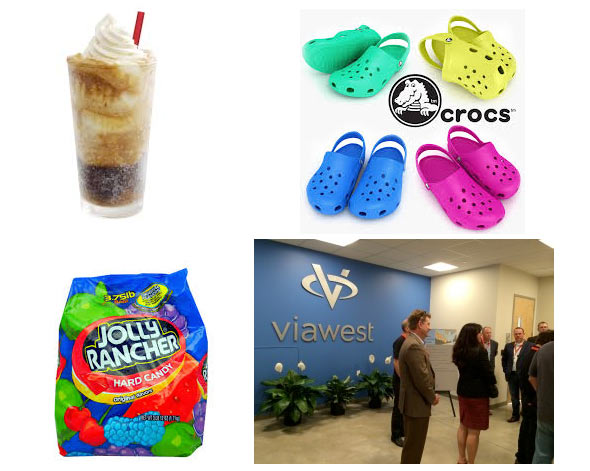 They were all born in Colorado!
A10 Networks was happy to participate in the recent ribbon-cutting ceremony at ViaWest's 27th data center. Proving that you can go home again, the Compark data center is the 5th in ViaWest's home state of Colorado. The new data center raises the bar for uptime and service reliability with unique cooling, electrical, and monitoring services. ViaWest provides a 100% uptime SLA for reliability and network services, which proves critical to their healthcare, government, and enterprise customers.
US Congressman Cory Gardner spoke at the ribbon-cutting ceremony and praised ViaWest for bringing both new jobs as well as unique IT services to Colorado.
Margie Simms, General Manager and Regional VP Sales, is one of the most tenured employees at ViaWest and here she welcomes CEO and Co-Founder Nancy Phillips to the podium. Margie gave a heartfelt speech on Nancy's personal leadership, vision, and perseverance in building one of the nation's most respected managed and cloud services providers.
Nancy provided an interesting history while discussing the challenging early years and the focus on personal touch with customers, respect for customers' needs, and a work hard/play hard attitude that pervades the company. She highlighted that the first facility had only 5,000 square feet, and joked that at their first tent party, the tent was bigger than the data center…. Not so with the new Compark facility, which at full build will span 140k square feet.
Customers and strategic partners had the opportunity to tour the impressive facility and learn about its unique features… and then in keeping with Nancy's comments, we had a little fun to celebrate!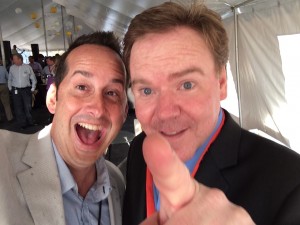 ViaWest has long had a relationship with A10 Networks. We're thrilled to support their end customers with managed load balancing services that provide improved scalability to handle traffic spikes, increase the efficiency of critical applications, and most importantly to provide highly available services that meet their 100% network services SLA. We're looking forward to Data Center number 28 – maybe by then they'll need our new 100 Gigabit Thunder 6630!