All Ransomware is Malware, but not all Malware is Ransomware
Ransomware is a type of malware that is spread by malicious payloads from deceptive links in phishing emails, drive-by content downloading from websites or other links in messages from text to Skype. The user is unaware of the ransomware infecting their computer until it's too late and their system and/or files have been locked down via encryption. A decryption key is not shared with the victim until a ransom payment is sent, which can be as low as $200 for individuals or millions for enterprises, usually paid out in Bitcoins.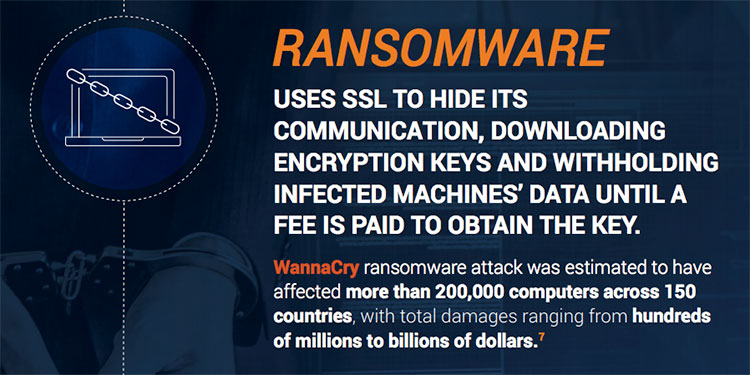 If the ransom is not paid, your only option is to wipe your hard drive clean and start from scratch. But ransomware payment doesn't guarantee the victim will receive a decryption key and if it is, it doesn't guarantee the ransomware will be removed. It could pop it's head up again in the future or move on to infect other machines in the victim's network.