Report
Enterprise Perspectives 2022

Zero Trust, Cloud and Digital Resiliency
This global research was conducted to understand the challenges, concerns, and perspectives of large enterprises as they adapt their IT strategy and infrastructure to the rigors and risks of digital transformation and a hybrid work environment.
In this report, you will learn:
What investments enterprises have already made for infrastructure and security, and what are planned?
What the expectations are for remote and hybrid work as we enter a new phase of living with COVID-19.
The priorities and concerns of application and network infrastructure professionals in the coming year and their views on cyber security priorities.
Download your free report to learn more.
Get Your Free Report Today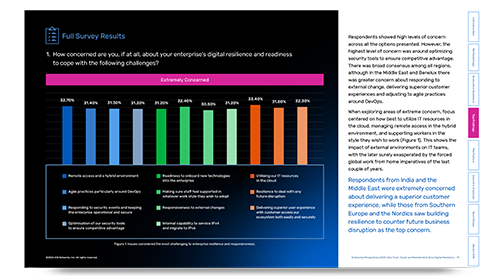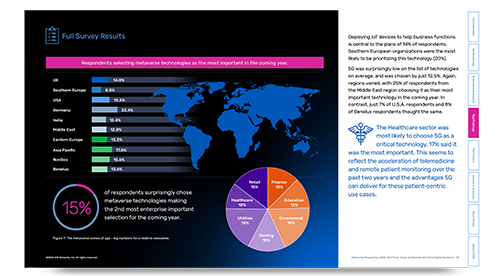 By clicking the "Get the Report" button, you are agreeing to our Privacy Policy.
Respondents reported that they retain 23 percent of their network on-premises and that this is not likely to change in the future
The majority (84.5%) of those surveyed have seen an increase in traffic across their network in the past year
The loss of sensitive data and/or assets is the top concern for IT professionals in the face of cyberthreats and was selected by 18 percent of respondents