College Recruiting
A10 Networks Summer Intern Program
Summer 2019, we happily hosted 15 interns at our Silicon Valley location
Our interns work hard, have fun AND learn a lot.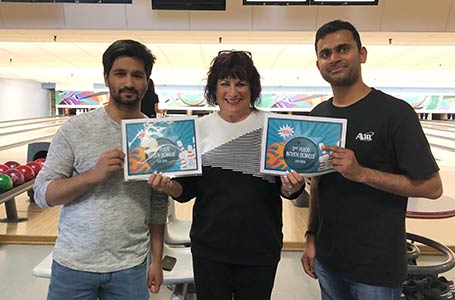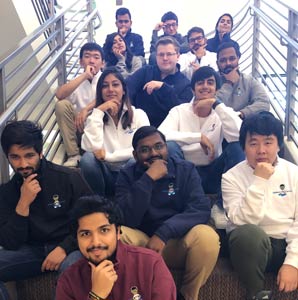 Come in as strangers, leave as great friends
Paid Summer internships are offered to students who are enrolled in a bachelor's or advanced degree program and will be returning to school in the fall.
Thank you for stopping by our booth at the recent Fall on-campus Engineering Career Fairs.
We received many great resumes.
We plan to host our next Interns during the Summer of 2021.
At our headquarters in San Jose, California, we host a three-month summer intern program where you will:
Be working on real-world projects, mentored by some of the best networking minds in the industry
Have fun getting to know each other at events designed especially for you. Hear the company executives share their experiences to help you gain an overall understanding of the company and our industry
Have an opportunity to find a community that is just right for you
A10 Networks Opportunities for Upcoming Graduates: San Jose, California & Taipei, Taiwan​
Some of the schools we visit:
Testimonials from A10 new grad hires who were 2018 interns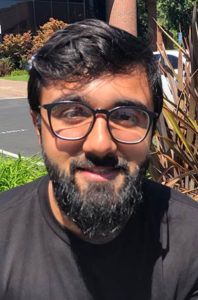 Hamza
"A10 is the ideal place to start your Engineering career, you will learn a lot."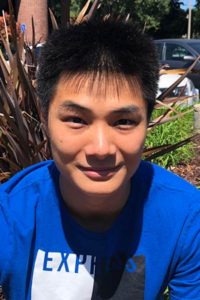 Kimi
"A10 makes me a better Engineer because the people are professional and passionate about their jobs."
New Graduates
New Grad positions are listed on our careers page. Search for jobs under the "College" and "Engineering" categories. Check Software Engineer and Senior Software opportunities.
Incentives
Relocated to a new facility (close by) in January 2020

Collaborate on award-winning products
Competitive compensation packages, including stock options
Flexible spending accounts that save you money on taxes
Generous insurance plans for medical, dental, vision, life and 401k
11 paid Holidays plus Flexible Time Off (FTO)
Gourmet coffee/tea, fresh fruit and snacks daily
Social events and employee appreciation days
Walking groups, basketball, table tennis, foosball and more
Wellness programs and community service opportunities
Exceptionally bright and motivated team
NEW for 2020
Our Taipei office is hiring Freshers on these teams:
Software Engineering - Data Plane Team
Software Engineer - 4G.LTE.5G Mobile Security Team
Full Stack/Back End Web Application Engineer
Front End Web Application Engineer
Incentives
Collaborate on award-winning products
Systematic technical trainings for your career development
Competitive compensation packages, including stock options
Generous insurance plans for medical program
15 days Paid Time Off (PTO)
Gourmet coffee/tea, fresh fruit and snacks
Complimentary dinner served nightly
Social events and employee appreciation days
Exceptionally bright and motivated team