First Annual User Conference to Give Insights into Customers' Digital Transformation Journeys
Registration is now open for A10 Transcend, our first virtual user conference giving customers, partners and prospects a forum to share insights into their journey with digital and business transformation during and post COVID-19.
Join us on November 9-10 for an impactful program. We are excited to announce our two celebrity guest speakers.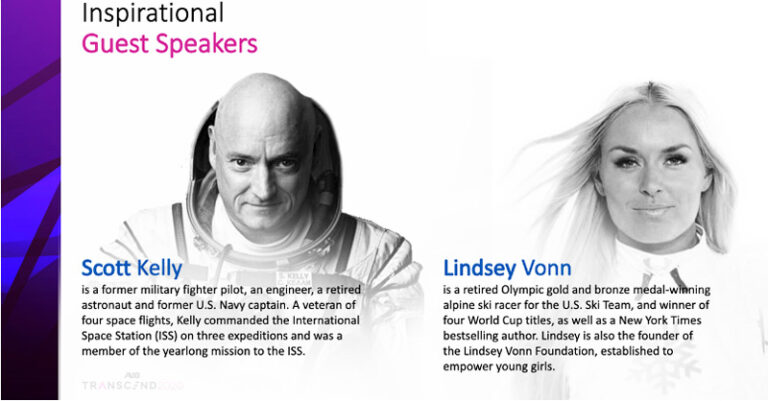 Scott Kelly and Lindsey Vonn will share their inspirational stories of how they have transcended the odds in their respective journeys.
In addition to these legendary speakers, we have a solid agenda of customer and partner guest speakers, along with A10 representatives. We'll preview new technology innovation during the event and offer attendees tips and tricks from our product experts to improve business outcomes using A10.
Our community will benefit tremendously by learning from each other as to how organizations have accelerated their move to the cloud, are preparing for 5G and have mastered the unprecedented challenges of a new work-from-home environment.
We look forward to engaging with our community during the A10 Transcend Global User Conference.