More knowledge and convenience is not always a good thing. The Internet of Things (IoT) promises to make our lives easier, but without proper safeguards, it also opens us up to an array of new security threats. Even though IoT is still in its early stages, the number of devices connected to the Internet is growing, thereby increasing the potential for attacks at any time.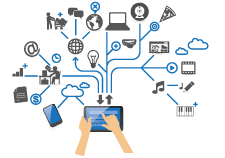 Three potential IoT risks include:
Attackers using brute force or knowledge of default credentials to gain access to IoT devices or to the cloud infrastructure that stores IoT data.
Malware infiltrating high-end IoT devices, such as SmartTVs, that have full Android operating systems and access to app stores.
Malware infecting PCs and tablets that manage IoT devices, such as home security systems or cameras.
To reduce risks associated with IoT devices, consumers and businesses alike should investigate how the device is accessed and whether it stores sensitive data. They should avoid installing unknown software and, whenever possible, configure strong passwords on devices. Not convinced? A recent hack of more than 73,000 webcams underscores the importance of using strong passwords on IoT devices.