Black Hat USA: A10 Networks at Booth 1354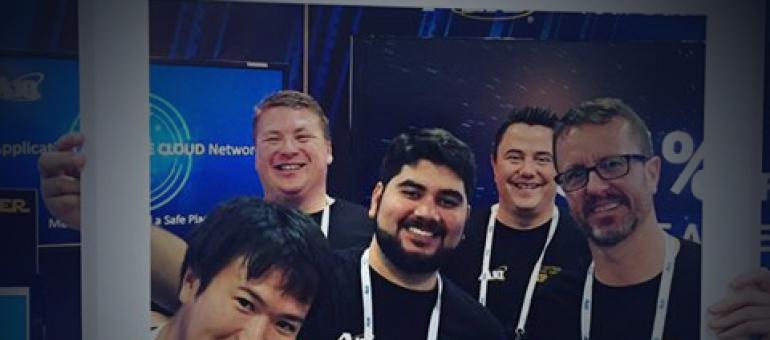 The dark desert awaits. Every summer, white hat hackers, coders, programmers, developers, cybersecurity pros and technology vendors converge on the Las Vegas playground — to talk shop, witness the hot tech and let loose. 2016 will be no different.


This year, A10 Networks is proud to be a Black Hat USA Silver Plus sponsor, August 2-4. And this means amazing things for you — most notably complimentary tickets to see Alice in Chains live.

'No excuses'

Regardless of your musical preference, you can't deny the impact Alice in Chains had on the history of music, particularly during the transformative alternative era. And now you can see them live. For free. A10 only has a handful of tickets available. Want one?


A10 only has a handful of tickets available. Want one? Reserve your ticket now by clicking on the link in the box. In partnership with Cylance, it'll be a night of free drinks, top-shelf cocktails and, of course, a VIP experience with Alice in Chains.


Between the networking and socializing, there's still work to be done. A10 networking and cybersecurity pros will be live at Booth 1354 during both expo days. Stop by, ask questions, see demos and talk tech. We can't get enough.

The free stuff is strong with A10

We're smack dab between last year's blockbuster hit "Star Wars: The Force Awakens" and this holiday's "Rogue One: A Star Wars Story." This calls for more galactic giveaways, including a Star Wars BB-8 Droid, Light Sabers, Star Wars Pez, Darth Chocolates and more. Visit Booth 1354 and choose your alliance.

Black Hat links, tips and tricks

Need the full lineup? Details on a certain session? Want to register for a training class? We've got you covered. Here's a comprehensive list of all the must-have resources heading into the event.

About Black Hat

Black Hat is the most technical and relevant global information security event series in the world. For more than 18 years, Black Hat has provided attendees with the very latest in information security research, development, and trends in a strictly vendor-neutral environment. These high-profile global events and trainings are driven by the needs of the security community, striving to bring together the best minds in the industry. Black Hat inspires professionals at all career levels, encouraging growth and collaboration among academia, world-class researchers, and leaders in the public and private sectors. From its inception in 1997, Black Hat has grown from a single annual conference in Las Vegas to the most respected information security event series internationally. Today, the Black Hat Briefings and Trainings are held annually in the United States, Europe and Asia, providing a premier venue for elite security researchers and trainers to find their audience.