True Value of A10 Networks Latin America Partner Summit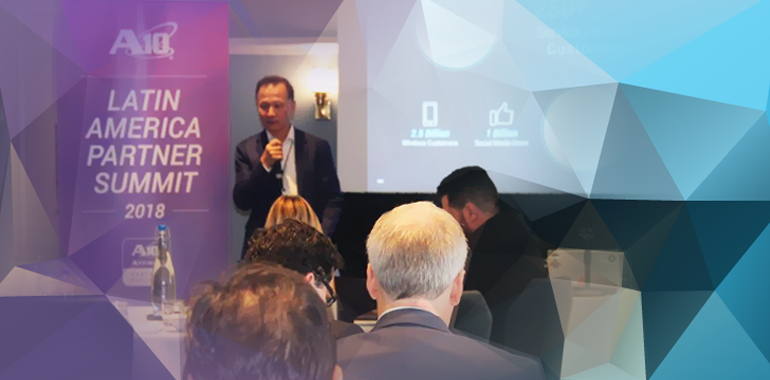 A little more than a year ago, Alex Maduro assumed the role of Vice President of Sales for Latin America. In one of our first conversations about the go-to-market strategy for channels, we defined as a priority the holding of the annual meeting for strategic partners in our region. I, who for 3 years held meetings, trainings and events with partners from different countries, taking our message to them and trying to give regional visibility to each partner, loved the challenge because I knew the enormous value involved in having 60 partners for two days in a room, meeting in South Beach (USA). And that's exactly what we achieved.
The first A10 Networks Latin America Partner Summit began by revealing success cases that each sub-region (Brazil, Mexico, NOLA and SOLA) had during 2018. Strategies on beating the competition were shared, key features for customers who chose us, new security solutions used in critical topologies, and stories from partners who won significant deals in order to inspire the other partners in attendance.
Then, it was the turn of the A10 Networks Channel Team to share the training strategy, important updates in the Partner Portal, the large amount of commercial and technical content, as well as marketing tools that will be available in 2019. The novelty is that all of this will be made available at the same time to our sales team, which means much more agility to position the solutions to the partners and, consequently, the end customers.
In January 2019, it will be the first time A10 Networks will be inviting its strategic partners to attend SKO, our annual global sales meeting, demonstrating the company's commitment to bringing the business closer to our partners and to define strategies together with them.
The Summit in South Beach was the time to reinforce the importance of partners in the success of A10 Networks in Latin America. In 2018, a majority of our sales in the region involved partners. Sales through them increased by 60% compared to 2017. By October of this year, partners brought in 115 new customers and increased the number of transactions by 55%. Our partners are not only performing but are also demonstrating the ability to conduct business with exceptional quality and volume to our region.
We came to the most important part of the event in my opinion, during the presentation of A10 Networks' business leaders. It is not common that the CEO, Global Vice President of Sales and Vice President of Marketing are dedicated to sharing their vision, the technology market, all the while listening to the needs of our Latin American partners. Chris White, our VP of WW Sales spoke about our results in Latin America in relation to all others, and once again showed our strong growth. Our region was number one in quota participation rate, increased revenues significantly and had a 70% growth in our security sales.
The event was dedicated to better understand the needs of the market from the perspective of our VP of Marketing, Gunter Reiss and our founder and CEO, Lee Chen. Lee spoke about his vision for the company, which involves 5G, DDoS, machine learning and automated intelligence and how we are ready to meet these demands.
A10 Networks works with tremendously effective technology for protection against DDoS threats, visibility with SSL decryption, Firewalls, Automation and Intelligence to protect and accelerate applications and their cloud delivery services with the goal of driving scalability and availability in public, private or hybrid clouds.
I believe our partners have come out with a clear message that the A10 Networks can play a significant role in helping customers solve their security and performance needs and add tremendously to the growth of their business.
We conclude the event by recognizing the best partners in 2018:
Top Partner NOLA: Sistemas Aplicativos S.A. – SISAP
Top Project NOLA: STS S.A (ADC in Telefonica Colombia)
Top Partner SOLA: NEC Chile
Top Project SOLA: Dimension Data Chile
Top Partner Mexico: Veriopoint Mexico
Top Project Mexico: Benology (Mitec)
Top Partner Brazil: Athos Network
Top Project Brazil: L8 Networks (CFW in NET Brazil)
Top Partner LATAM: L8 Networks
Top Distributor LATAM: Dacas Corp
Perhaps this text is just the description of a Partner Summit, as so many of many manufacturers, but for the A10 Networks Latam and for me was the first of many to come. After so many positive and encouraging feedbacks, I leave with a sense of accomplishment knowing that this event marked the beginning of a new stage for the A10 Networks and its partners, who will build stronger and more lasting relationships that translate into revenue and success sustained in 2018, 2019, 2020 and more.